Schefflera arboricola
Umbrella Tree Moss Pole
From £16
Easy-care
Indirect sun
FREE scheduled deliveries on orders over £50
Umbrella trees are ideal for those looking for an eye catching plant, with a compact size, that's also easy to care for. Umbrella trees have glossy, marbled leaves that create a colourful canopy with splashes of gold, yellow and pale green that will bring the tropical vibe in to your home. This version comes climbing a moss pole. Also comes in a braided version.
Height is measured from the bottom of the plastic nursery pot (please allow a +/-10% variance). Diameter is the nursery pot diameter, so to get a pot that fits, the pot diameter should be bigger.
Choose your delivery day during checkout, and we'll give you a 2-hour delivery window on the morning of your delivery. We offer 14 day returns for living products, 30 day returns for most other items and 3 day returns for Christmas Trees.
Price match promise on plants
London's #1 online garden centre
Hand-delivered on a day that suits
To see me at my best
Place me in a spot with bright indirect light, water me when the top few cms of my soil has dried out and rotate me regularly.
I like warmth and a little extra humidity from time to time.
Put me in a spot with bright indirect light.
Water me once my top few cms of soil has dried out, and less often in winter.
About Umbrella Tree Moss Pole
History
Umbrella plants, botanically known as Schefflera are native to South East Asia. In the wild they can either grow as climbers or thicker bushes. They can also be trained in to bonsai.
Cultivation
Schefflera arboricola can grow up to 40 foot tall in the wild, but tend to max out at around 4 foot when grown indoors. As plants mature they grown more leaflets from each stalk. There are around 150 species of Schefflera.
Care
Umbrella plants like warmth, humidity and bright indirect light. Wipe the leaves to remove dust and rotate the plant regularly so that it an even distribution of light. Water when the top few cms of soil has dried out, but avoid letting the roots sit in water.
Did you know?
In China, the Umbrella tree has significance in Feng Shui. The umbrella shape is said to shield and protect while the hand like leaves are said to capture positive energy and create fortune and prosperity.
Toxicity
If ingested this plant can be toxic or poisonous so keep away from dogs, cats or other pets and small children.
Also Known As
Gold Capella; Parasol Plant; Dwarf Umbrella Tree; Queensland Umbrella Tree; Octopus Tree
5.00


Based on 1 reviews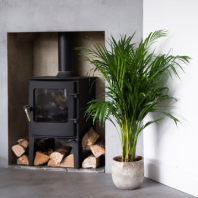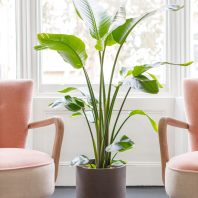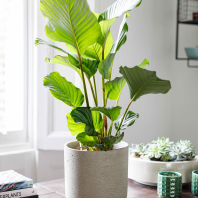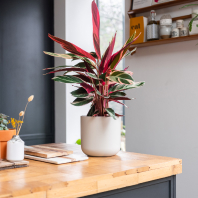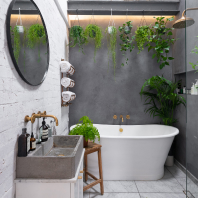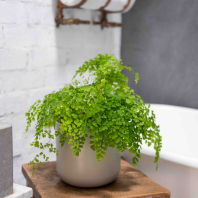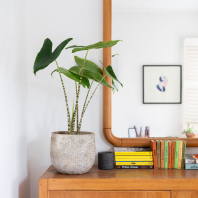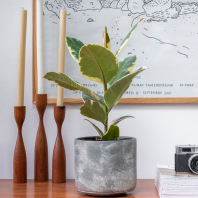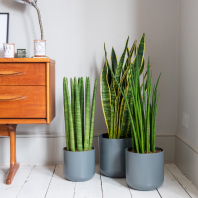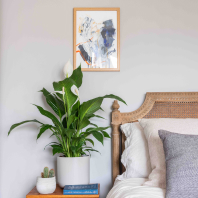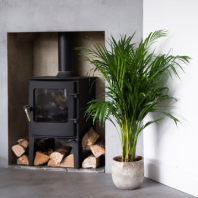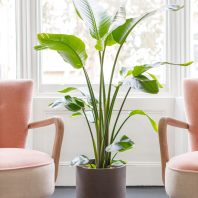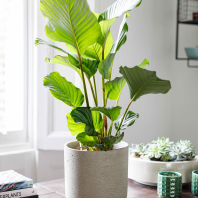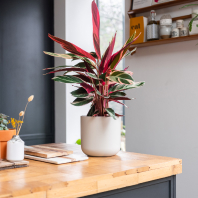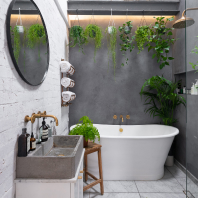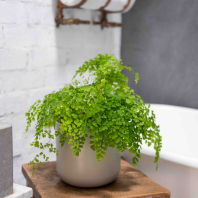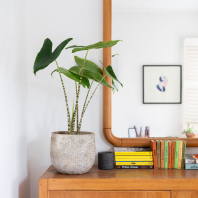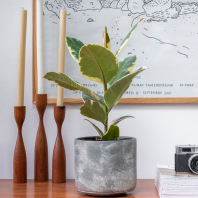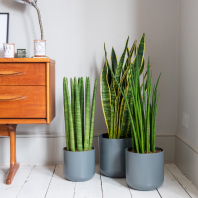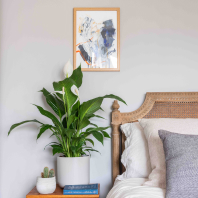 Verified Customer
Kate K