Philodendron scandens
Heart-Leaf Philodendron Hanging
£15
Easy-care
Indirect sun
Air-purifying
FREE scheduled deliveries on orders over £50
The Heartleaf Philodendron or Philodendron scandens is a tropical vine with heart-shaped dark green leaves. The elegant Philodendron loves to climb up a wall or trellis or trail down the side of your bookcase or table. These beautiful tropical plants are relatively easy to look after and are also renowned as air purifying superstars. We've also got a version climbing a moss pole here.
Height is measured from the bottom of the plastic nursery pot (please allow a +/-10% variance). Diameter is the nursery pot diameter, so to get a pot that fits, the pot diameter should be bigger.
Choose your delivery day during checkout, and we'll give you a 2-hour delivery window on the morning of your delivery. We offer 14 day returns for living products, 30 day returns for most other items and 3 day returns for Christmas Trees.
Price match promise on plants
London's #1 online garden centre
Hand-delivered on a day that suits
To see me at my best
Put me in a warm and humid area with bright indirect light, and let me hang or climb.
Water me when the top few centimetres of soil my has dried out. Reduce watering in winter.
Keep me in a steamy bathroom or kitchen or mist me regularly or put me near a humidifier.
Wipe my leaves to remove dust and help me absorb light.
About Heart-Leaf Philodendron
History
The Heartleaf Philodendron was brought from the West Indies to Kew Gardens in 1793, by Captain William Bligh (the same captain from the Mutiny on the Bounty). After it was discovered that the Philodendron was easy to keep and propagate, it became a popular and mass-market plant.
Cultivation
In the wild, Philodendron scandens climb up tree trunks and other plants. While young, their leaves have a pointy brown tip, as they mature turns into a lush deep green colour.
Care
Philodendrons will thrive in warm, humid and bright conditions, although they can cope in a wide range of light conditions, including the light shade. They are relatively drought-tolerant, and it is best to water them when the top few cms of soil have dried out and less so in winter.
Did you know?
The name Philodendron is derived from the Greek words 'Philo', which means love and 'dendron', which means tree. We couldn't agree more.
Toxicity
If ingested this plant can be toxic or poisonous so keep away from dogs, cats or other pets and small children.
Also Known As
Sweetheart Plant; Heartleaf; Philodendron oxycardium; Pothos hederaceus
5.00


Based on 4 reviews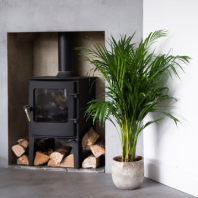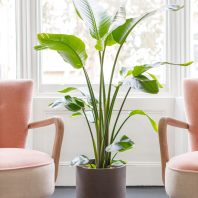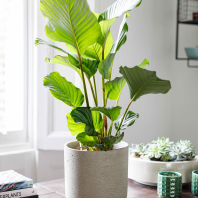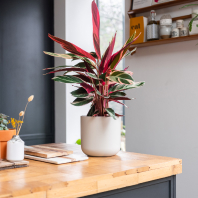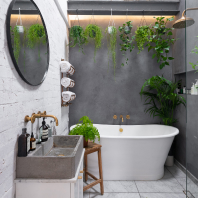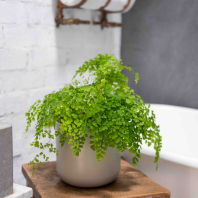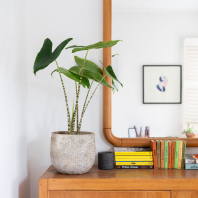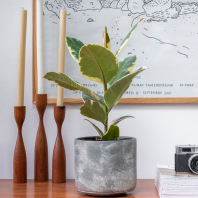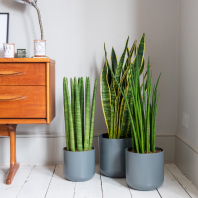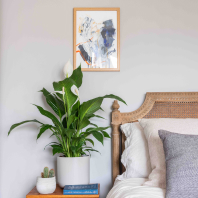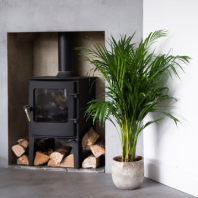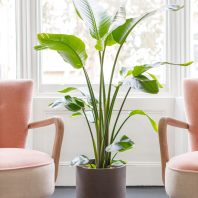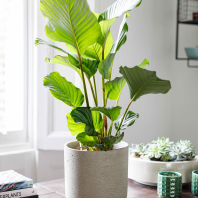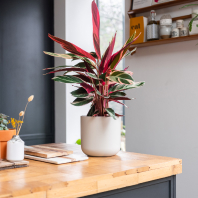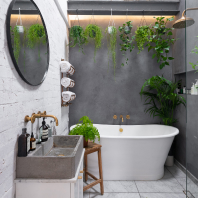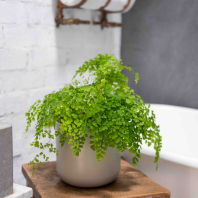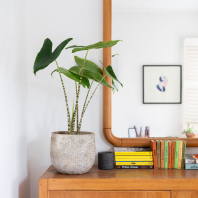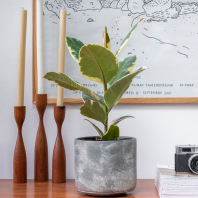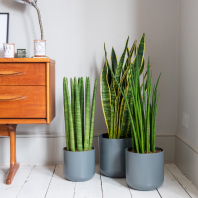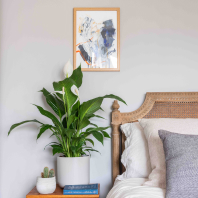 Verified Customer
Anonymous
Heart-Leaf Philodendron Hanging Verified Customer
Shay V
Heart-Leaf Philodendron Hanging Verified Customer
Shay V
Heart-Leaf Philodendron Hanging Verified Customer
Shay V
Heart-Leaf Philodendron Hanging