Pilea peperomioides
Chinese Money Plant
£12
Easy-care
Indirect sun
Pet safe
Best-seller
Top gift
FREE scheduled deliveries on orders over £50
The Chinese Money Plant or Pilea peperomioides has cute, attractive, round leaves balancing almost like pancakes on long petioles attached to a central stem, which in time grows up vertically. Easy to look after, they make a perfect tabletop companion.
Height is measured from the bottom of the plastic nursery pot (please allow a +/-10% variance). Diameter is the nursery pot diameter, so to get a pot that fits, the pot diameter should be bigger.
For London deliveries, choose your delivery day during checkout, and we'll give you a 2-hour delivery window on the morning of your delivery. For UK deliveries, we aim to dispatch within 1-2 days Mon-Fri using a next-day service.
Price match promise on plants
#1 rated online garden retailer
Hand-delivered on a day that suits
To see me at my best
Keep me in a bright spot but out of direct sunshine and water me when my soil feels dry.
Rotate me every few weeks to ensure even growth.
Bottom water me to avoid mouldy soil.
Fertilise me once a month during the growing season.
About Chinese Money Plant
History
The Chinese Money Plant was first discovered in western culture by George Forester, a Scottish botanist and one of the first explorers of China's Yunnan province. It's said that he imported over 31,000 plant specimens to Scotland over numerous trips, including the Pilea peperomioides. From there, a specimen of the plant was taken to Norway by a missionary called Agnar Espegren. Cuttings were then passed around to thousands of people, leading to the Chinese Money Plants delayed identification in the 1980s and its commercial cultivation as a popular houseplant.
Cultivation
The Chinese Money Plant is a perennial plant with bouncy, green, round-shaped leaves that can each grow up to ten centimetres in diameter. Pilea can grow to about 30 centimetres tall and wide, and the stems turn brown and lignify as they mature. In its natural range in China, the Chinese Money Plant grows on damp rocks in shady mountainous forests over 1,500 metres above sea level.
Care
Chinese Money Plants like a bright spot out of direct sunshine. Wait until their soil has dried out before watering thoroughly. Pileas are native to temperate forests, unlike most tropical indoor plants, so they do not need higher humidity to thrive.
Did you know?
Being native to mountainous areas, if you want to encourage your Chinese Money Plant to flower, expose them to sub-ten-degree temperatures for a few weeks.
Toxicity
This plant is non-toxic so although not advised should pose no harm if accidentally chewed or eaten by your furry friends.
Also Known As
Pancake Plant; UFO Plant; Missionary Plant; Friendship Plant
5.00


Based on 2 reviews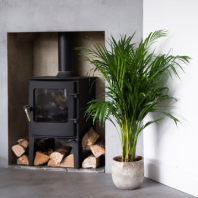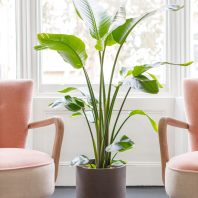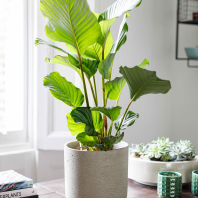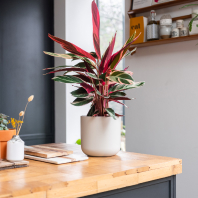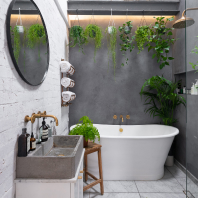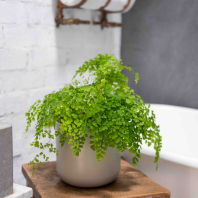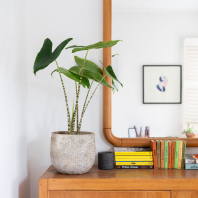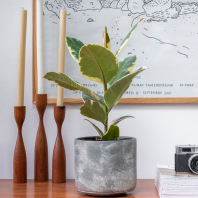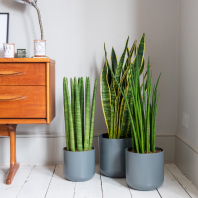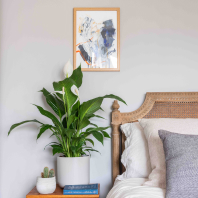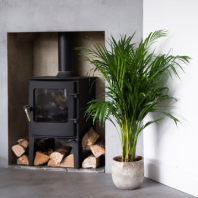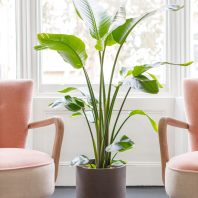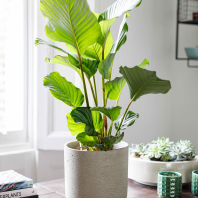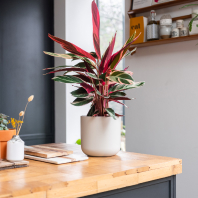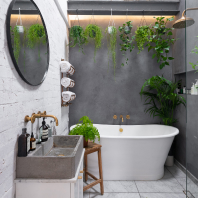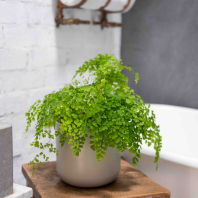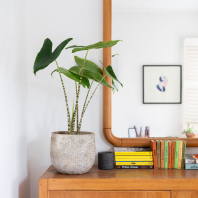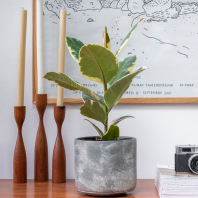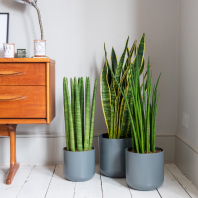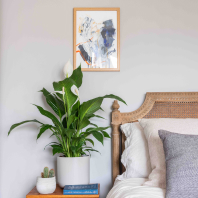 Verified Customer
Laetitia P
Chinese Money Plant
Living happily in our kitchen bringing us luck and joy Verified Customer
Anonymous