Asparagus setaceus
Asparagus Fern
From £6
Easy-care
Light shade
FREE scheduled deliveries on orders over £50
The Asparagus fern has elegant soft, feathery foliage cascading on wiry stems. While young plants start life in a compact shape, as they mature they develop into climbing plants.
Height is measured from the bottom of the plastic nursery pot (please allow a +/-10% variance). Diameter is the nursery pot diameter, so to get a pot that fits, the pot diameter should be bigger.
Choose your delivery day during checkout, and we'll give you a 2-hour delivery window on the morning of your delivery. We offer 14 day returns for living products, 30 day returns for most other items and 3 day returns for Christmas Trees.
Price match promise on plants
London's #1 online garden centre
Hand-delivered on a day that suits
To see me at my best
Keep me in bright indirect light and water me when the top of my soil has dried out, mist me regularly to keep me fresh and glowing.
Keep my soil moist but not soggy. Water me less frequently over winter months.
Position me in bright indirect light or light shade. Avoid putting me in direct sunlight.
Occasional misting will help to keep my foliage fresh and airy.
About Asparagus Fern
History
Asparagus setaceus or the Asparagus fern is a fast-growing climber species that have become naturalised and invasive across the tropics. Due to its fast growth, in many places, it has been classified as a weed.
Cultivation
Native to southern Africa, the Asparagus ferns leaves are actually modified branches called cladophylls. Mature plants become woody and can develop sharp spines. In the wild, the plant can grow small blackberries which are spread by birds.
Care
The Asparagus fern loves warmth and humidity. It's easier to look after than a true fern but doesn't like cold and dry air in winter. They should be kept somewhere humid like a bathroom or kitchen and misted regularly. Alternatively, keep its environment humid with a humidifier. The Asparagus ferns shape can be maintained through pruning. Watch out for the thorns that sometimes develop as they can prick you.
Did you know?
The Asparagus fern is not a true fern and is actually part of the lily family, Liliaceae. It's closely related to tulips, daylilies, amaryllis, and hostas. Unlike true ferns, which spread by spores, the Asparagus fern spreads by the seeds found in their small, blackberries.
Toxicity
If ingested this plant can be toxic or poisonous so keep away from dogs, cats or other pets and small children.
Also Known As
Lace Fern; Common Asparagus Fern; Climbing Asparagus
5.00


Based on 2 reviews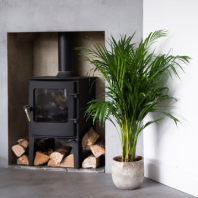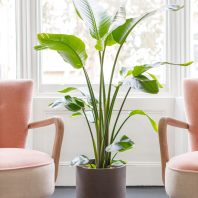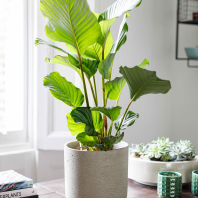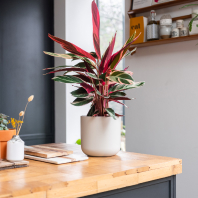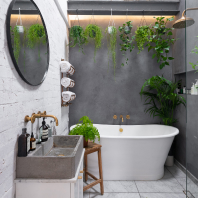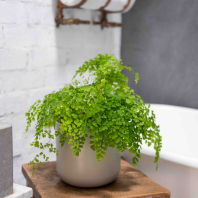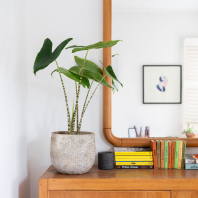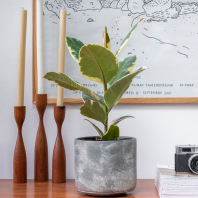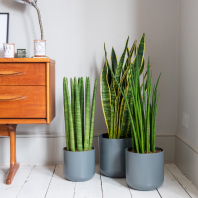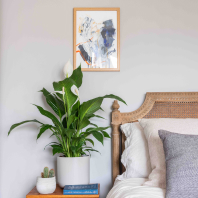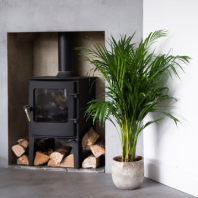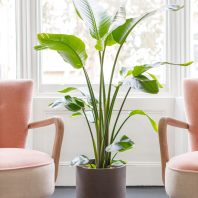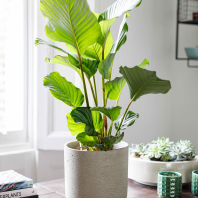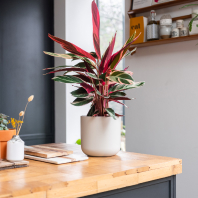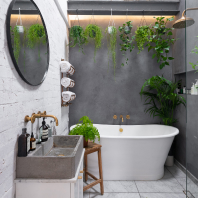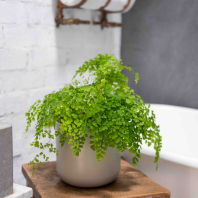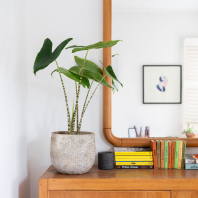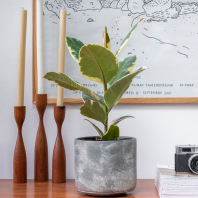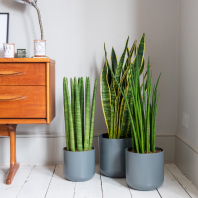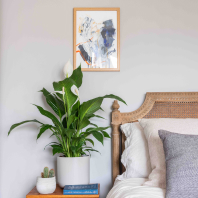 Verified Customer
Stuti D Verified Customer
Joana J
Asparagus Fern
It's a wonderful plant. The miniature throngs are beautiful. Great quality, it's now found a home on top of my kitchen fridge
We
Recommend