Ficus elastica 'Tineke'
Rubber Plant 'Tineke'
£12
Easy-care
Indirect sun
Air-purifying
FREE scheduled deliveries on orders over £50
The Rubber Plant Tineke is the variegated version of the Rubber Plant Roubsta. Native to Southeast Asia, the Tineke's leaves have splashes of cream, green and pink hues, making the perfect plant to bring some exotic colour into your home. The Rubber Plant Tineke is relatively easy to care for, and if kept in the right conditions, can grow up to three meters in height. We've also got a dark green version here.
Height is measured from the bottom of the plastic nursery pot (please allow a +/-10% variance). Diameter is the nursery pot diameter, so to get a pot that fits, the pot diameter should be bigger.
Choose your delivery day during checkout, and we'll give you a 2-hour delivery window on the morning of your delivery. We offer 14 day returns for living products, 30 day returns for most other items and 3 day returns for Christmas Trees.
Price match promise on plants
London's #1 online garden centre
Hand-delivered on a day that suits
To see me at my best
Keep me in a bright room but out of direct sun rays. Be careful not to overwater me by allowing the top few cms of my soil to dry out inbetween waterings.
I like humidity, so mist me regularly to keep my foliage fresh.
Feed me once a month in spring and summer.
Wipe my leaves with a clean, damp cloth to free my pores from dust.
About Rubber Plant 'Tineke'
History
The Rubber Plant Tineke is a variant of the Rubber Fig botanically known as Ficus elastica. Its native habitat spans across Southeast Asia, from Nepal, Bhutan, northeastern India, Burma, China and Malaysia. Rubber Plants are widely grown in gardens across tropical regions of the world and during the '90s, they became an extremely popular houseplant in Europe.
Cultivation
In the wild, rubber plants can grow up to 40 metres in height. Rubber plants are part of the fig family and in the wild grow small white fig fruits. The Rubber Plant gets its name from the milky white latex it yields that can produce rubber, although is not used for commercial purposes anymore.
Care
Rubber plants likes to be kept in a bright indirect light, but avoiding direct afternoon sunshine which can burn the leaves. The Rubber Plant does not tolerate drought well and likes its soil to be kept moist but not soggy. It's best to water as soon as the top few cms of soil have dried out. Being from tropical climes, rubber plants also enjoy extra humidity. Rubber Plant leaves tend to collect dust so its good to wipe them regularly to help absorb sunlight.
Did you know?
The incredibly strong root systems of rubber trees have been used to make bridges across rivers in India.
Toxicity
If ingested this plant can be toxic or poisonous so keep away from dogs, cats or other pets and small children.
Also Known As
Variegated Rubber Plant; Rubber Fig; Ficus Tineke; Ficus elastica; rubber bush; rubber tree; Indian rubber bush; Indian rubber tree
5.00


Based on 1 reviews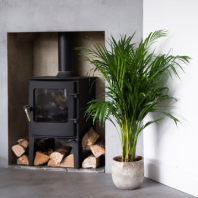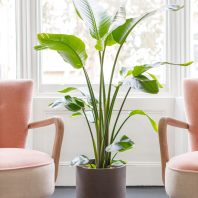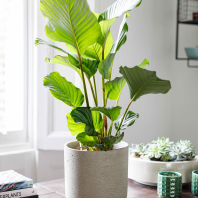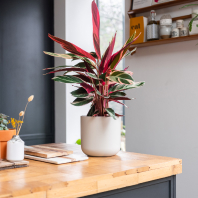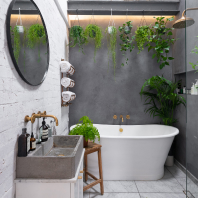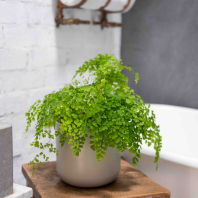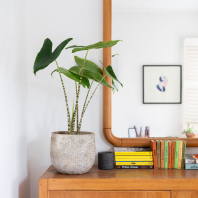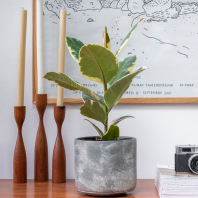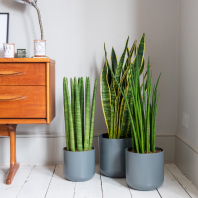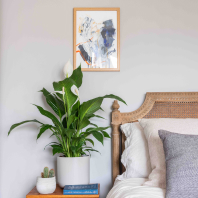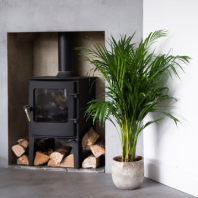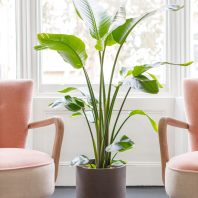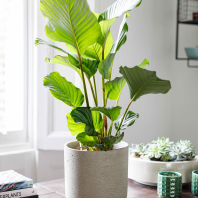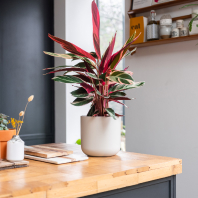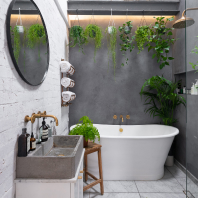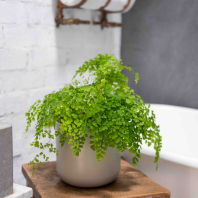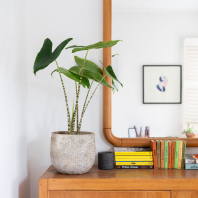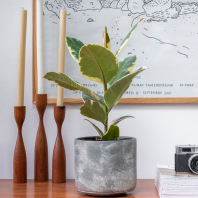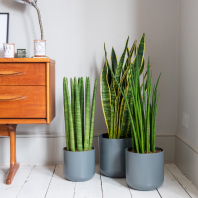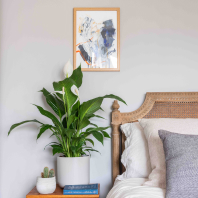 Verified Customer
Kate B