Nephrolepis exaltata
Boston Fern
£8
Intermediate
Indirect sun
Pet safe
Best-seller
Air-purifying
Top gift
FREE scheduled deliveries on orders over £50
Boston Ferns are an incredibly popular tropical fern. Their lush curly and wavy green fronds make them the perfect indoor plant to bring some calm into your home. Like many ferns, they can be slightly more involved to keep looking pristine, and need constant humidity to thrive, but with their stunning looks and air-purifying abilities, we think they are worth the effort.
Height is measured from the bottom of the plastic nursery pot (please allow a +/-10% variance). Diameter is the nursery pot diameter, so to get a pot that fits, the pot diameter should be bigger.
Choose your delivery day during checkout, and we'll give you a 2-hour delivery window on the morning of your delivery. We offer 14 day returns for living products, 30 day returns for most other items and 3 day returns for Christmas Trees.
Price match promise on plants
London's #1 online garden centre
Hand-delivered on a day that suits
To see me at my best
Keep me in a bathroom or kitchen with lots of humidity, and never let my soil dry out.
I can tolerate a range of light conditions, from light shade to bright indirect light.
Prune any of my dead or dying fronds.
Keep my soil moist but not soggy at all times.
About Boston Fern
History
Nephrolepis exaltata or the Boston Fern was first introduced to Kew Gardens in 1793 and was brought to England after one of the many fern and plant hunting expeditions to the Americas.
Cultivation
In 1895, a mutant variant of the Boston Fern housed at Kew was discovered in Boston, hence its name. This variant has become the dominant cultivar. Boston Ferns are grown around the world, traditionally by division and now through tissue culture.
Care
Boston Ferns love warmth, high humidity (around 80 per cent) and moist soil. They will keep best in kitchens or bathrooms. Ensure their soil never dries out, keeping it moist but not wet. Prune any dying fronds to encourage new healthy growth.
Did you know?
Victorian Britain underwent a huge fern craze, coined 'pteridomania'. Pictures of ferns and fern related motifs were seen on biscuits, benches, chamber pots, tea sets and rugs as the country went fern crazy.
Toxicity
This plant is non-toxic so although not advised should pose no harm if accidentally chewed or eaten by your furry friends.
Also Known As
Sword fern; Boston Swordfern; Wild Boston Fern; Boston Blue Bell Fern; Tuber Ladder Fern; Fishbone Fern
4.50


Based on 2 reviews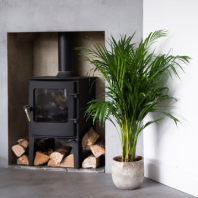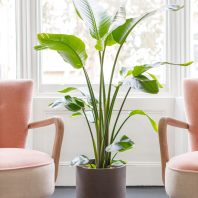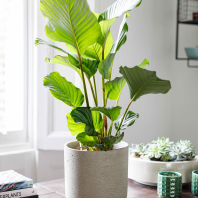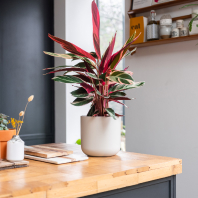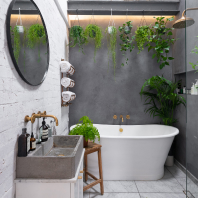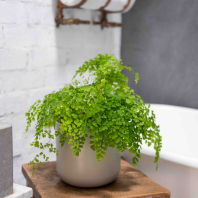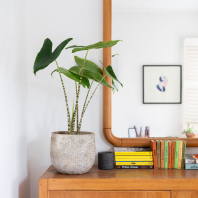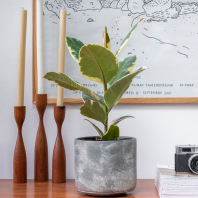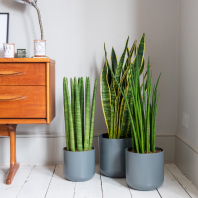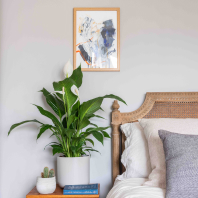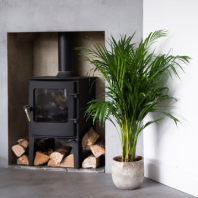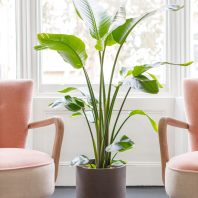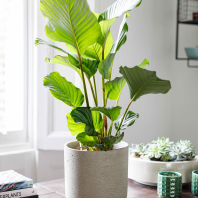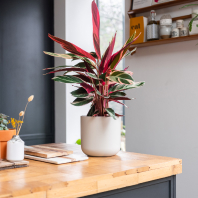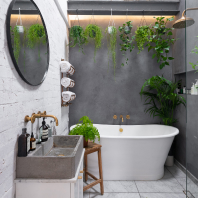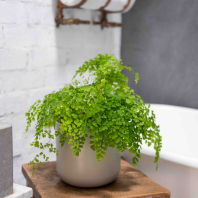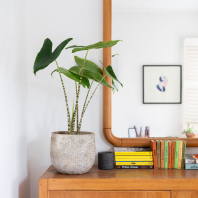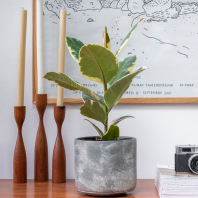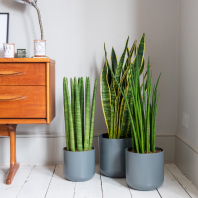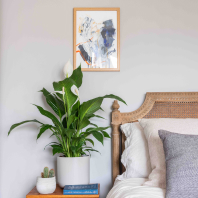 Verified Customer
Karolina M
Boston Fern
Larger than expected, but a welcome surprise :) Plant arrived in excellent condition. Verified Customer
Anonymous
Boston Fern
It was a lot bigger than described which meant I had to find somewhere else to put it
We
Recommend