Ficus lyrata
Fiddle Leaf Fig
From £18
Easy-care
Indirect sun
Best-seller
Top gift
FREE scheduled deliveries on orders over £50
The Fiddle Leaf Fig or Ficus lyrata is a beautiful plant with large violin-shaped, thick and leathery dark green leaves stemming from its woody stem. The Fiddle Leaf Fig is a statement piece and will add an architectural feature to your living room or bedroom. We've also got a tree version here.
Height is measured from the bottom of the plastic nursery pot (please allow a +/-10% variance). Diameter is the nursery pot diameter, so to get a pot that fits, the pot diameter should be bigger.
Choose your delivery day during checkout, and we'll give you a 2-hour delivery window on the morning of your delivery. We offer 14 day returns for living products, 30 day returns for most other items and 3 day returns for Christmas Trees.
Price match promise on plants
London's #1 online garden centre
Hand-delivered on a day that suits
To see me at my best
Put me in a bright spot, increase humidity and wipe my leaves regularly to remove dust.
From spring to autumn water when the top few cms of soil has dried out, in winter water sparingly.
Wiping my leaves will help to keep my pores open .
Feed me once a month in spring and summer.
About Fiddle Leaf Fig
History
The Fiddle Leaf Fig has surged in popularity in the last ten years driven by its prevalence on Pinterest and Instagram.
Cultivation
Fiddle Leaf Figs are native to tropical rainforests in Africa, particularly in Cameroon and Sierra Leone. They can reach up to 60 feet in height and bear small green fruit that, although not toxic, are bad tasting and not edible. Fiddle Leaf Figs belong to the Moraceae group, a family of plants that include the common fig and mulberry tree.
Care
Fiddle Leaf Figs will be happiest in bright and humid conditions. In their native rainforest habitat, they enjoy average temperatures of 30 degrees and 3-6mm of rainfall per day. They will be happy in a range of light conditions from full to half sun.
Did you know?
Fiddle Leaf Figs start life as epiphytes, as their seeds germinate on top of other trees, before their roots grow towards the ground over the other tree, eventually suffocating it.
Toxicity
If ingested this plant can be toxic or poisonous so keep away from dogs, cats or other pets and small children.
5.00


Based on 3 reviews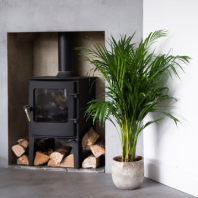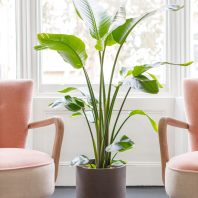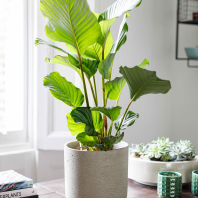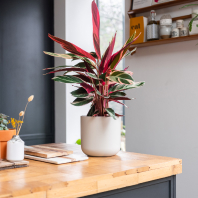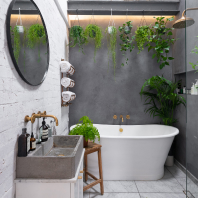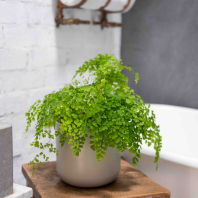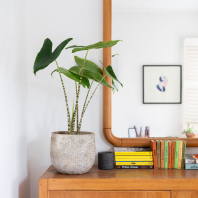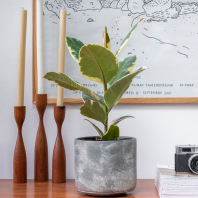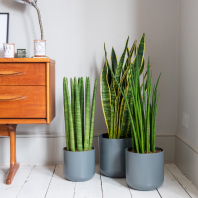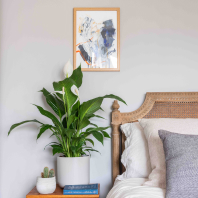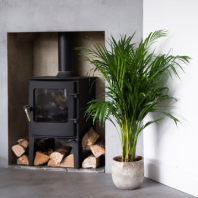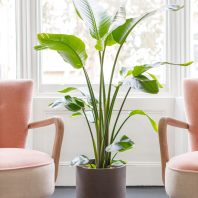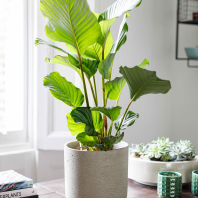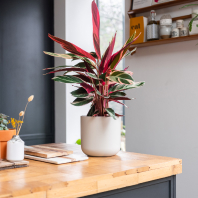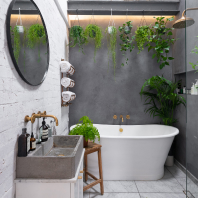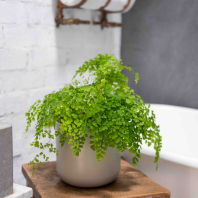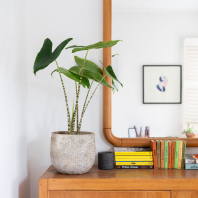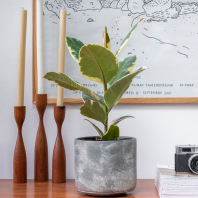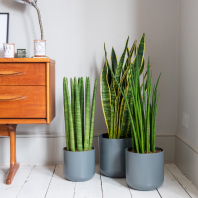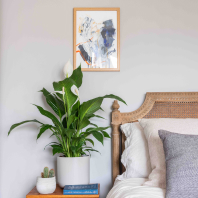 Verified Customer
Anonymous Verified Customer
Bethany B
Fiddle Leaf Fig
Very healthy looking, new shoots coming through Verified Customer
Camille N