Hedera helix
English Ivy Variegated
£6
Easy-care
Light shade
Air-purifying
Best-seller
FREE scheduled deliveries on orders over £50
English ivy or Hedera helix has beautiful variegated leaves and the ability to trail, hang or climb along almost any surface. Ivy is also known as an air-purifying superstar and can live indoors or outdoors.
Height is measured from the bottom of the plastic nursery pot (please allow a +/-10% variance). Diameter is the nursery pot diameter, so to get a pot that fits, the pot diameter should be bigger.
Choose your delivery day during checkout, and we'll give you a 2-hour delivery window on the morning of your delivery. We offer 14 day returns for living products, 30 day returns for most other items and 3 day returns for Christmas Trees.
Price match promise on plants
London's #1 online garden centre
Hand-delivered on a day that suits
To see me at my best
Put me in a cool and shady space and water me regularly.
Water me thoroughly when my top soil has dried out.
Being English, I like cold and rainy weather, so find a cooler and humid spot for me.
Trim back any leggy growth and fertilise during growing season.
About English Ivy Variegated
History
Ivy has become a common sight, growing on buildings and walls around the world. Ivy can keep buildings insulated and protected from the elements, but its rampant growth can also damage by penetrating brickwork and destroying guttering. So we prefer it grown controlled in a pot.
Cultivation
Ivy grows throughout the UK and is found in many settings, including urban areas, woodlands, scrubs, wastelands and on individual trees. Ivy has two distinct growth phases. During the first adolescent phase, it focuses on climbing. After around ten years, the plant focuses on becoming bushy and starts flowering.
Care
Ivy prefers cool and moist growing conditions and loves to climb up something. Prune back any weak, leggy growth. When grown inside Ivy's soil can dry out very quickly. Always aim to ensure the soil is kept moist.
Did you know?
Ivy has a wide range of symbolic references. Wearing a wreath of ivy around the head was once said to prevent getting drunk.
Toxicity
If ingested this plant can be toxic or poisonous so keep away from dogs, cats or other pets and small children.
Also Known As
English ivy; Common ivy; European ivy; Variegated ivy
5.00


Based on 3 reviews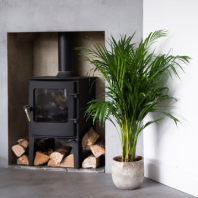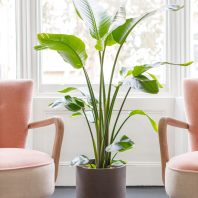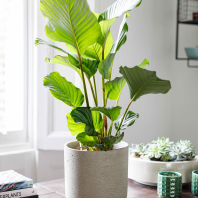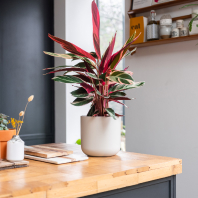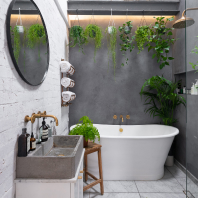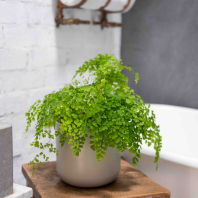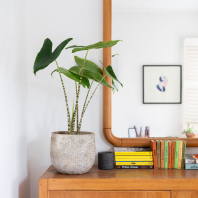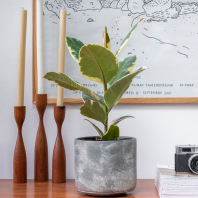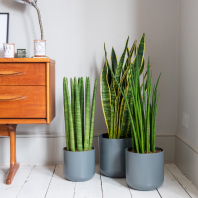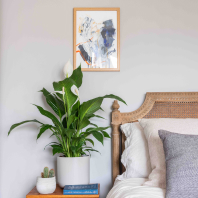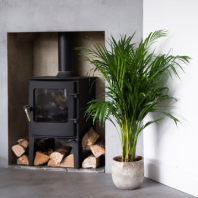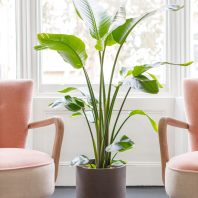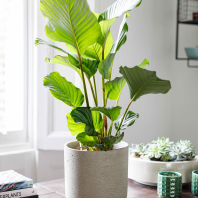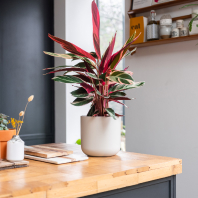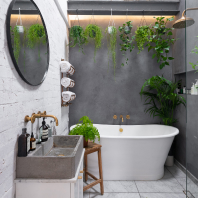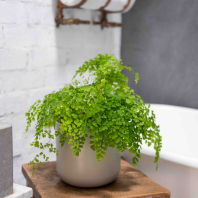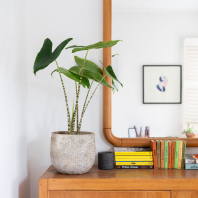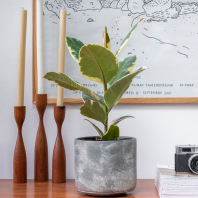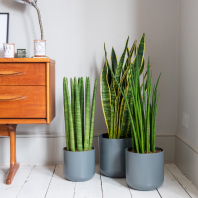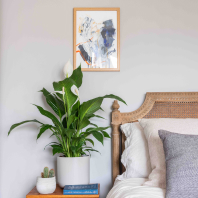 Verified Customer
Alison M Verified Customer
Theresa C Verified Customer
Anonymous