Spathiphyllum
Peace Lily
£18
Easy-care
Indirect sun
Air-purifying
Best-seller
Top gift
FREE scheduled deliveries on orders over £50
The Peace Lily is an extremely popular plant with glossy deep green leaves and piercing white flowers that rise above the foliage. Peace lilies are relatively easy to look after and will make a calming impact in your home. Native to the steamy jungles of Bolivia, peace lilies will thrive in bright indirect light or light shade and high humidity - so perfect for a bathroom.
Height is measured from the bottom of the plastic nursery pot (please allow a +/-10% variance). Diameter is the nursery pot diameter, so to get a pot that fits, the pot diameter should be bigger.
Choose your delivery day during checkout, and we'll give you a 2-hour delivery window on the morning of your delivery. We offer 14 day returns for living products, 30 day returns for most other items and 3 day returns for Christmas Trees.
Price match promise on plants
London's #1 online garden centre
Hand-delivered on a day that suits
To see me at my best
Keep me in bright indirect light or light shade and keep my soil constantly moist but not wet. I love humidity, so mist me regularly or keep me in a bathroom or kitchen.
Keep my soil moist at all times, but I may need a little less watering in winter.
Wipe my leaves regularly to remove dust and snip off any fading blooms.
Mist me regularly to keep my foliage fresh or keep me in a steamy room.
About Peace Lily
History
The Peace Lily is known botanically as Spathiphyllum which is derived from the Greek words for spathe and leaf. Peace lilies were first introduced into Europe in the 1870s and became increasingly popular in the 1990s, following a NASA study that demonstrated their ability to remove toxins from the air.
Cultivation
Peace Lilies are found growing in the humid jungle floors of South America. They thrive in warmth and humidity and in the wild they can grow up to six feet tall! Peace Lily are part of the Araceae (arum) family, and are related to the Flamingo Flower. Today peace lilies are cultivated across Europe with over 50 cultivars being produced.
Care
Peace lilies like bright indirect light or light shade - imagine the light they get on the rainforest floor below the canopy. They do best kept in moist and should be watered when their top few cms of soil has dried out but before their leaves start to wilt. Peace Lilies love humidity and enjoy regular misting, making them a great plant for a bathroom.
Did you know?
Peace Lilies are symbolic of peace and tranquillity and according to the ancient art of Feng Shui, Peace Lilies are associated with the purifying of our surroundings and soul.
Toxicity
If ingested this plant can be toxic or poisonous so keep away from dogs, cats or other pets and small children.
Also Known As
White Sails; Spathe Flower
5.00


Based on 2 reviews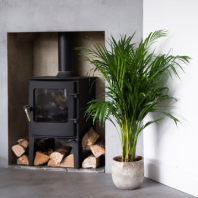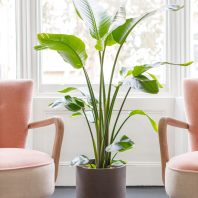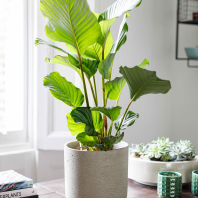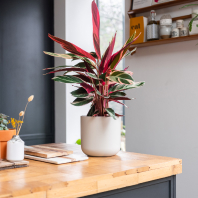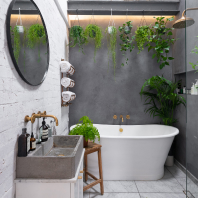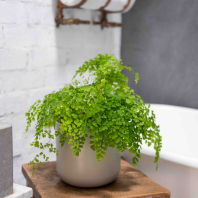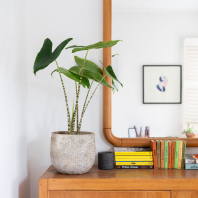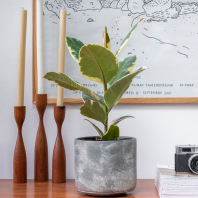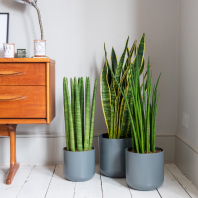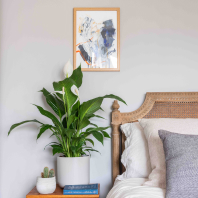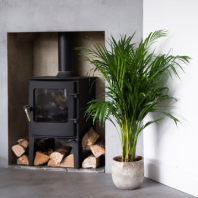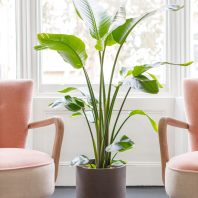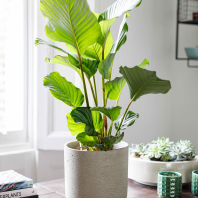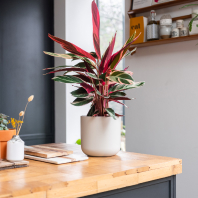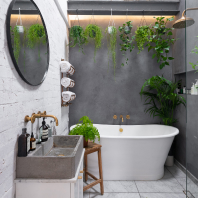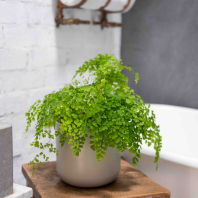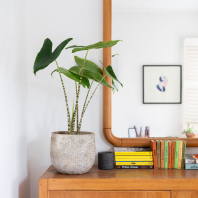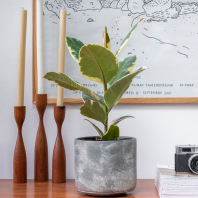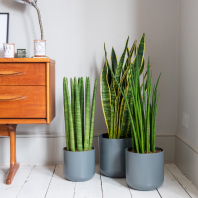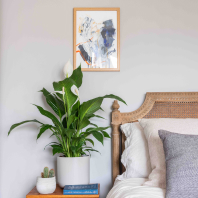 Verified Customer
Alison M Verified Customer
lesley F