Tradescantia zebrina 'Purpusii'
Silver Inch Plant
£12
Easy-care
Indirect sun
FREE scheduled deliveries on orders over £50
The Silver Inch Plant is a low lying, striking indoor plant with small but distinct leaves that are patterned with green and white stripes on top and contrasting dark purple hues underneath. They are one of the easiest plants to grow at home and their fast-growing, trailing stems make them great houseplants for hanging baskets or to pop atop a shelf or high worktop.
Height is measured from the bottom of the plastic nursery pot (please allow a +/-10% variance). Diameter is the nursery pot diameter, so to get a pot that fits, the pot diameter should be bigger.
Choose your delivery day during checkout, and we'll give you a 2-hour delivery window on the morning of your delivery. We offer 14 day returns for living products, 30 day returns for most other items and 3 day returns for Christmas Trees.
Price match promise on plants
London's #1 online garden centre
Hand-delivered on a day that suits
To see me at my best
I grow quickly, keep me in bright indirect sunlight and water me once a week to see me reach my full trailing lengths.
Keep me in a bright spot out of direct sun rays. If my colour fades I am not getting enough light.
Keep my soil moist, watering me weekly in summer and less in autumn and winter.
I like humidity so mist me regularly or keep me in your bathroom or kitchen.
About Silver Inch Plant
History
The Silver Inch plant is a species in the family of 75 known Tradescantias, named by Swedish botanist Carolus Linnaeus in honour of English gardeners John Tradescantia (1570-1638) and his son, of the same name. The son introduced the closely related Tradescantia virginiana to England from the American colonies in 1629 and its prevalence as a houseplant spread across Europe throughout the century.
Cultivation
The Silver Inch plant is native to Mexico, Central American and South America, where it's found in wetlands or rainforests along river banks or on stones. Because of its resilience and fast growth, the Silver Inch plant is considered an invasive species in some habitats and in southern Africa there's even a ban on propagating or growing them outdoors.
Care
Silver Inch plants are easy to care for and their fast growth makes them rewarding plants to have at home or in an office. They do best in bright but indirect sunlight and like to grow in moist, but not soggy soil - around once per week in the summer and less often in from autumn to spring.
Did you know?
The 'inch' in its name is likely due to its ability to grow an inch every week.
Toxicity
If ingested this plant can be toxic or poisonous so keep away from dogs, cats or other pets and small children.
Also Known As
Inch plant; Spiderwort; Wandering Jew
5.00


Based on 3 reviews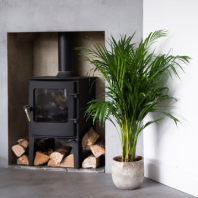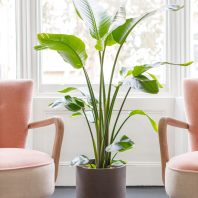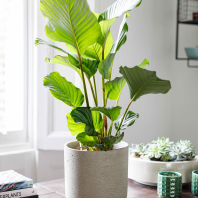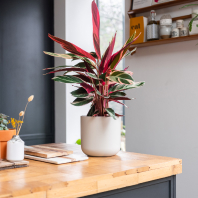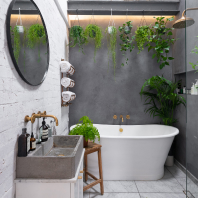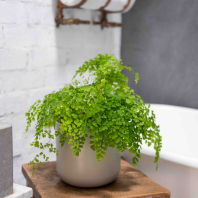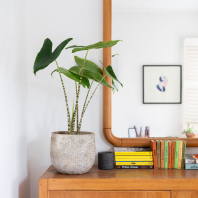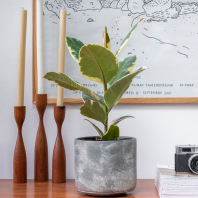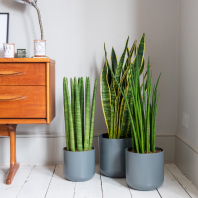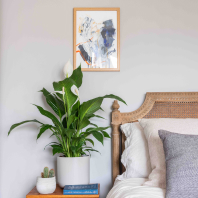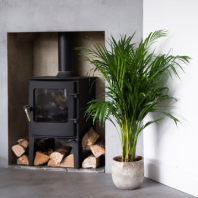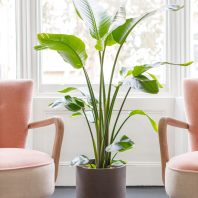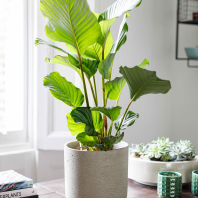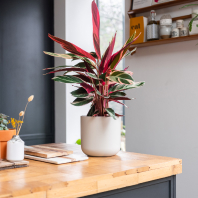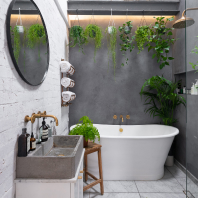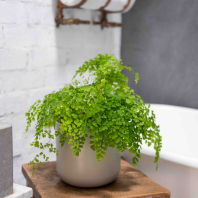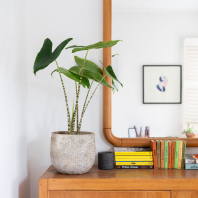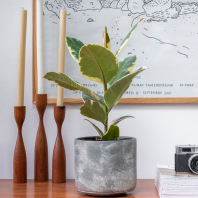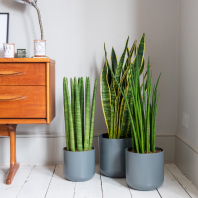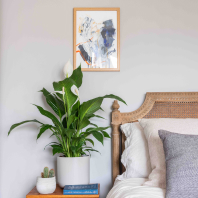 Verified Customer
Anonymous
Silver Inch Plant
Excellent service, the plant arrived in great condition! Very happy with my purchase. Verified Customer
Zoe B
Silver Inch Plant
Fabulous plant, in excellent health and with lots of new growth. Verified Customer
Anya R
We
Recommend