Scindapsus pictus
Pothos Satin
£16
Unkillable
Indirect sun
Free delivery on orders over £50 and 30 day returns
Satin pothos or Scindapsus pictus are plants that love to hang, climb or trail. They have beautiful silvery grey speckled leaves set against the dark green leaf background. These trailing vines are very popular houseplants, due to their eye-catching looks, easy-care requirements and ability to transform rooms into a lush tropical paradise. It is the cousin of our Golden Pothos and will make the perfect hanging plant for your home.
Height is measured from the bottom of the plastic nursery pot (please allow a +/-10% variance). Diameter is the nursery pot diameter, so to get a pot that fits, the pot diameter should be bigger.
We offer 14 day returns for all plants and other living and perishable goods. For all other items we offer 30 day returns. Contact us using the widget in the bottom right and we will arrange for collection of your goods. You can read more here

Price match promise on all plants
London's top-rated online garden centre
Hand-delivered on a day that suits
To see me at my best
Keep me in a bright and humid spot and give me something to climb such as a moss pole or trellis or let me hang down a shelf or off a table.
Water me liberally in summer, in winter much less. Let my soil dry out in between waterings.
Don't be afraid to prune away any of my leggy or weak growth.
Feed me once a month in spring and summer.
About Pothos Satin
History
The Satin Pothos is native to Southeast Asia, including Bangladesh, Borneo, Java, Malaya, Philippines, Sulawesi, Sumatra and Thailand. It was discovered by German botanist Justus Hasskarl in 1848. The genus name derives from the Greek word "skindapsos", which means up tree trunks, and the species name "Pictus" is derived from the Greek word for "Painted'".
Cultivation
Satin pothos is a climbing tropical vine. In the wild, they climb tree trunks with aerial roots and can also grow along the ground, with some reaching up to 70 feet in length. Satin pothos is the cousin of our best-selling golden pothos plant, and they are both members of the Arum family.
Care
Satin pothos will thrive in warm, humid and bright conditions, although they can cope in a wide range of light conditions, including light shade. They are relatively drought-tolerant, and it is best to water them when the top few cms of soil have dried out and less so in winter.
Did you know?
The explanation for its striking mottled silver colouration is unknown. Some theories suggest its colouring helps the Satin pothos to photosynthesis in the light-starved jungle floor, whilst others suggest it's to disguise the plant from animals and insects that would eat it.
Toxicity
If ingested this plant can be toxic or poisonous so keep away from dogs, cats or other pets and small children.
Also Known As
Silver pothos; Silver vine; Scindapsus pictus; Silk pothos; Silver philodendron; Scindapsus pictus 'Argyraeus'
5.00


Based on 1 reviews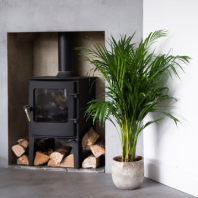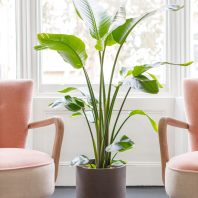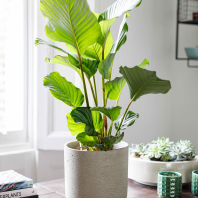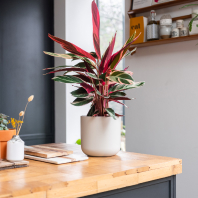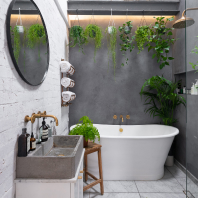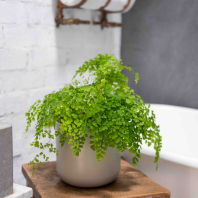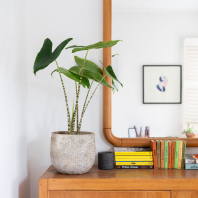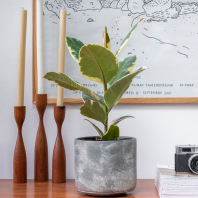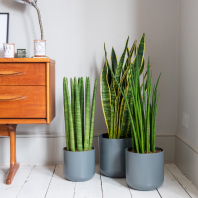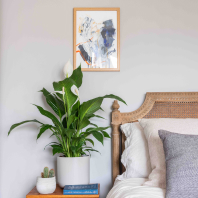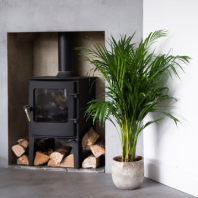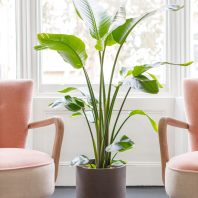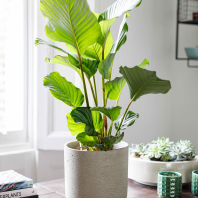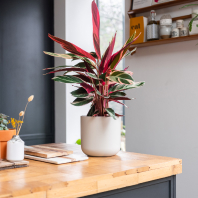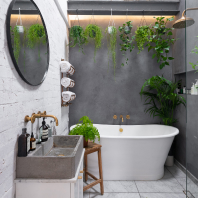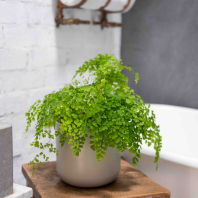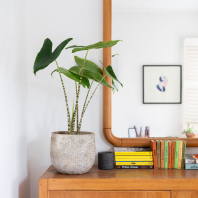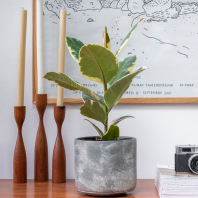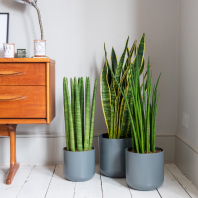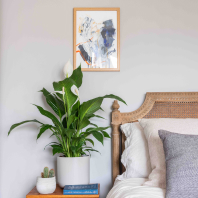 Verified Customer
Anonymous