Zamioculcas zamiifolia
ZZ Plant
£15
Unkillable
Indirect sun
Best-seller
Air-purifying
Free delivery on orders over £50 and 30 day returns
The ZZ Plant is an eye-catching architectural plant with waxy, dark green, oval-shaped leaves attached to its elegant, arching stems. It is an easy care plant, as it is drought tolerant and can cope well in a range of light conditions including light shade. One of our most popular plants, it can also be quick growing, so a great low stress way to have a high impact plant in your home. Works well in bedrooms, kitchens and living rooms.
Height is measured from the bottom of the plastic nursery pot (please allow a +/-10% variance). Diameter is the nursery pot diameter, so to get a pot that fits, the pot diameter should be bigger.
We offer 14 day returns for all plants and other living and perishable goods. For all other items we offer 30 day returns. Contact us using the widget in the bottom right and we will arrange for collection of your goods. You can read more here

Price match promise on all plants
London's top-rated online garden centre
Hand-delivered on a day that suits
To see me at my best
Keep me in bright indirect light and water me only when my soil has fully dried out.
I can tolerate a wide range of light conditions, but bright, indirect light is my favourite.
I am drought tolerant and should only be watered when my soil has completely dry.
Wipe away dust from my leaves with a damp cloth to help me absorb light.
About ZZ Plant
History
The ZZ plant or Zamioculcas zamiifolia has grown in arid desert regions in Africa for thousands of years. In the 1990s, Dutch nurseries located in South Africa saw the plants potential started to commercial cultivate and then sell it worldwide. Since then ZZ plants have become common place in homes and offices around the world.
Cultivation
ZZ plants grow from large, thick rhizomes that resemble potatoes. These rhizomes store water, which is why the plant does well during droughts and places where forgetful owners live.
Care
ZZ Plants are known for being low-maintenance, easy-care houseplants that can tolerate a wide range of conditions. They are well suited to growing indoors because of their ability to thrive in different light conditions. Although they can survive in next to no light, they will do best kept in bright, indirect light. They are extremely drought tolerant and should only be watered once their soil has dried out. It is always better to underwater your ZZ plant to avoid root rot.
Did you know?
The ZZ can reproduce from its leaf cuttings.
Toxicity
If ingested this plant can be toxic or poisonous so keep away from dogs, cats or other pets and small children.
Also Known As
Zanzibar gem; Zuzu plant; Aroid palm; Eternity plant; Emerald palm
5.00


Based on 1 reviews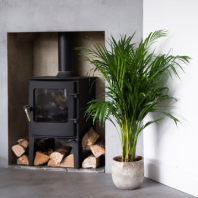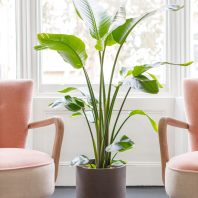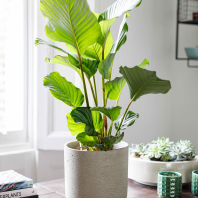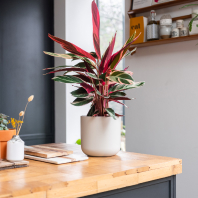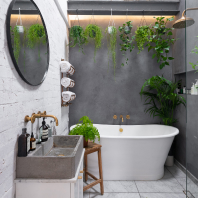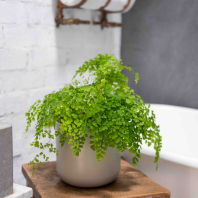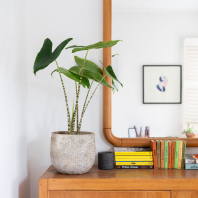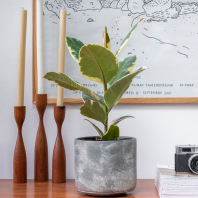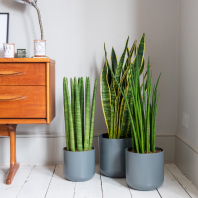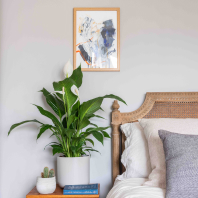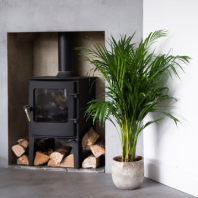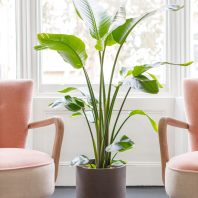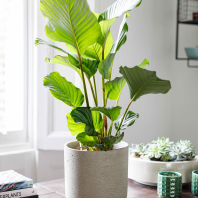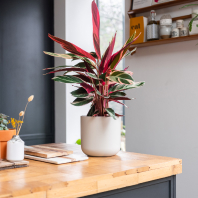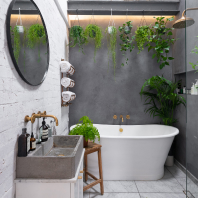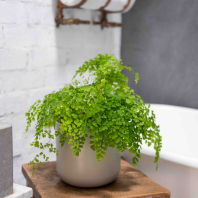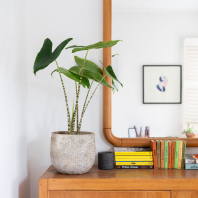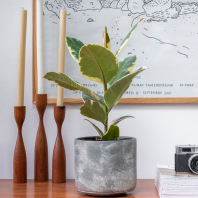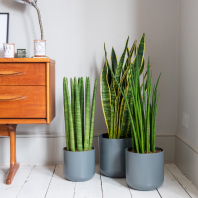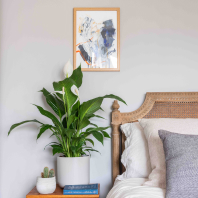 Verified Customer
Kate B
We
Recommend