Musa tropicana
Banana Plant 'Tropicana'
From £12
Easy-care
Sun-lover
Pet safe
Top gift
FREE scheduled deliveries on orders over £50
This super dwarf banana plant is a hybrid of the extremely popular 'Dwarf Cavendish'. With its paddle-shaped leaves and slight banana scent, the Banana Plant will add a tropical vibe to your home. This hybrid variety is relatively compact and will grow up to about three to four feet tall.
Height is measured from the bottom of the plastic nursery pot (please allow a +/-10% variance). Diameter is the nursery pot diameter, so to get a pot that fits, the pot diameter should be bigger.
Choose your delivery day during checkout, and we'll give you a 2-hour delivery window on the morning of your delivery. We offer 14 day returns for living products, 30 day returns for most other items and 3 day returns for Christmas Trees.
Price match promise on plants
London's #1 online garden centre
Hand-delivered on a day that suits
To see me at my best
Keep me in a warm, bright and humid location, and water me whenever my top few cms of soil has dried out.
When my topsoil is dry, water me until it seeps out of my pots drainage holes. Then leave to drain.
Keep in a sunny spot, next to an east, west of south-facing window.
Mist me regularly or keep me in a humid room such as your bathroom or kitchen.
About Banana Plant 'Tropicana'
History
The Cavendish variety of Banana Plant accounts for over half of global banana production. Incredibly, the Cavendish banana is said to have originally been grown by the head gardener of the stately home, Chatsworth House, in the UK before being distributed across the world.
Cultivation
Banana plants are native to southeast Asia and are now naturalised in tropical regions across the world. Banana plants are part of the Musa genus which includes bananas and plantains, with over 70 known species. Musa creates offshoots or pups which grow from the base of the banana plant and can be propagated through division.
Care
Banana plants like many other tropical plants need as much warmth, humidity and light as they can get. Warm bathrooms or kitchens make an ideal location.
Did you know?
In botanical terms, banana plants are herbaceous plants or herbs because they lack woody stems like a tree. Instead, they have succulent stems. Banana plants are actually related to ginger.
Toxicity
This plant is non-toxic so although not advised should pose no harm if accidentally chewed or eaten by your furry friends.
Also Known As
Musa 'Super Dwarf Cavendish'; Musa acuminata 'Super Dwarf Cavendish'; Super Dwarf Banana Tree
5.00


Based on 3 reviews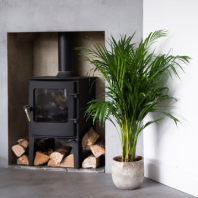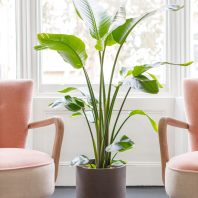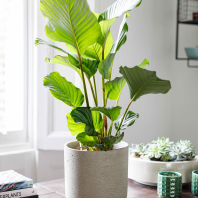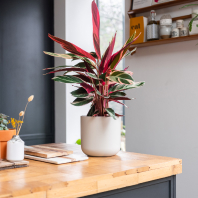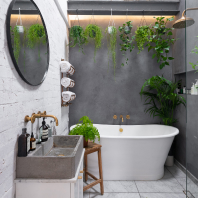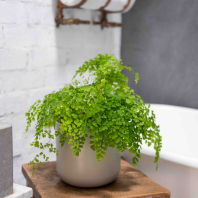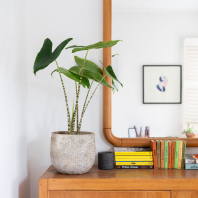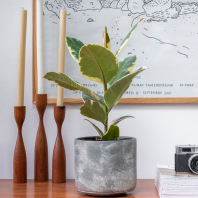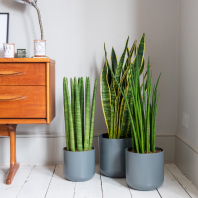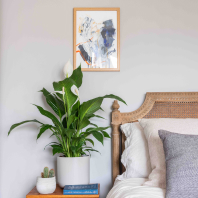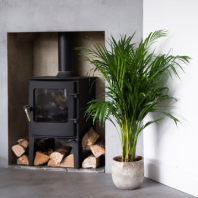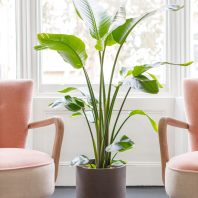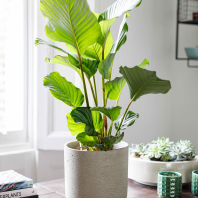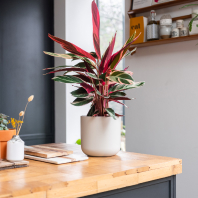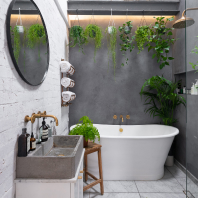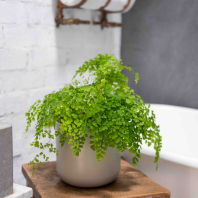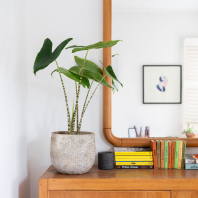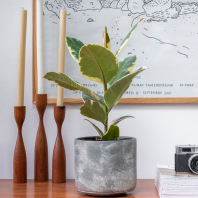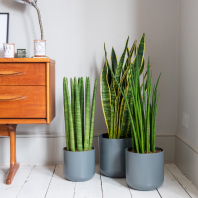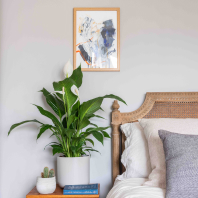 Verified Customer
Rute G
Banana Plant 'Tropicana'
Beautiful plant in incredible condition@ love it so much. Verified Customer
Camille N Verified Customer
Anonymous