Asplenium nidus 'Campio'
Bird's Nest Fern
£6
Easy-care
Indirect sun
Pet safe
FREE scheduled deliveries on orders over £50
The Bird's Nest Fern or Asplenium nidus is a tropical fern with attractive feathery fronds. As one of the easiest ferns to look after, the Birds Nest Fern is a great plant for beginners. They're also superstars at removing carbon dioxide from the air and have the ability to increase the humidity in your home.
Height is measured from the bottom of the plastic nursery pot (please allow a +/-10% variance). Diameter is the nursery pot diameter, so to get a pot that fits, the pot diameter should be bigger.
Choose your delivery day during checkout, and we'll give you a 2-hour delivery window on the morning of your delivery. We offer 14 day returns for living products, 30 day returns for most other items and 3 day returns for Christmas Trees.
Price match promise on plants
London's #1 online garden centre
Hand-delivered on a day that suits
To see me at my best
Put me in a bright location out of direct sunshine, in an area with high humidity.
Keep me in a humid room like a bathroom or kitchen. Or mist me regularly.
I thrive in bright indirect light, out of direct sunshine. I can also tolerate light shade.
When my topsoil is dry water me around my centre, to avoid my roots getting too wet and rotting.
About Bird's Nest Fern
History
The Bird's Nest Fern is in the genus of ferns called Asplenium, traditionally referred to as spleenworts. Spleenworts were used as a medicine, from the Medieval period until the 19th century, to treat a range of conditions, including alopecia, dandruff and kidney stones.
Cultivation
Bird's Nest Ferns are epiphytes, meaning they grow on the surface of other plants, absorbing nutrients and moisture from the air rather than from a root system. In their native range, from southeast Asia and East Africa, they can often be found living in nooks of palm trees.
Care
In their natural habitat, the Bird's Nest Fern lives below the tree canopy where there is bright, indirect light and lots of humidity. They will thrive in similar conditions and would suit being kept in your bathroom or kitchen.
Did you know?
Asplenium nidus has been used in traditional medicine for asthma, sores, weakness, and halitosis. The sprouts are eaten as a vegetable in Taiwan where they are often sautéed with chilli and garlic.
Toxicity
This plant is non-toxic so although not advised should pose no harm if accidentally chewed or eaten by your furry friends.
5.00


Based on 1 reviews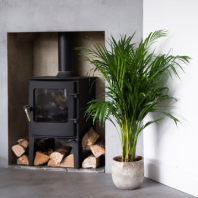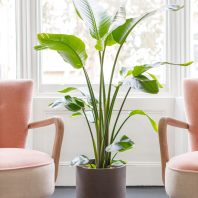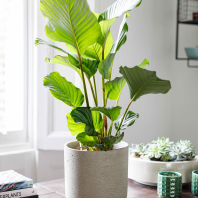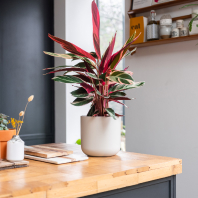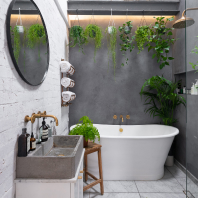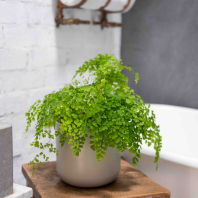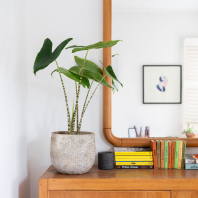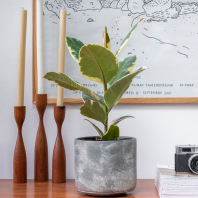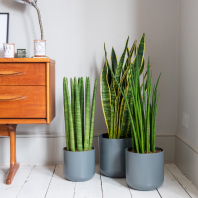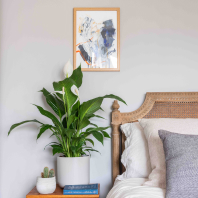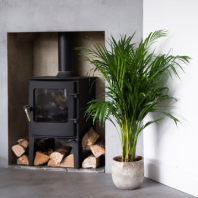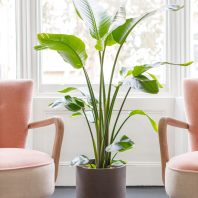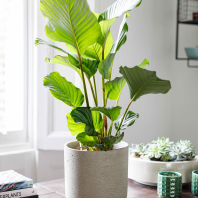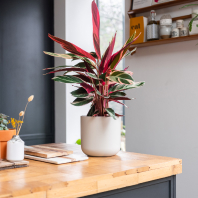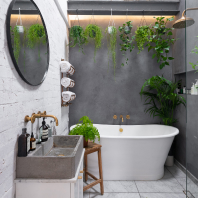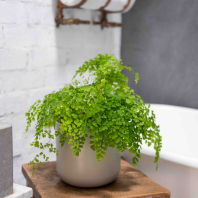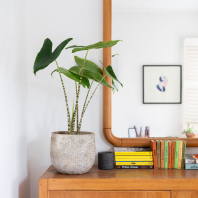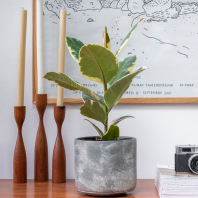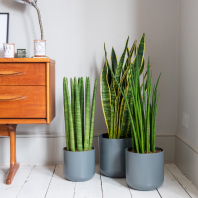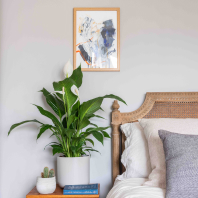 Verified Customer
David M
Bird's Nest Fern
Very beautiful and in perfect conditions