Chlorophytum comosum 'Ocean'
Spider Plant
£8
Easy-care
Indirect sun
Pet safe
FREE scheduled deliveries on orders over £50
Spider Plants are easy to look after plants with cute curly leaves. They can withstand a wide range of growing conditions and work well in pretty much any room on a table top or hanging pot.
Height is measured from the bottom of the plastic nursery pot (please allow a +/-10% variance). Diameter is the nursery pot diameter, so to get a pot that fits, the pot diameter should be bigger.
Choose your delivery day during checkout, and we'll give you a 2-hour delivery window on the morning of your delivery. We offer 14 day returns for living products, 30 day returns for most other items and 3 day returns for Christmas Trees.
Price match promise on plants
London's #1 online garden centre
Hand-delivered on a day that suits
To see me at my best
I thrive in bright, indirect sunlight, and water me whenever my soil has dried out.
I like damp to dry soil, so its best to let my soil dry out before watering.
Feed me once a month in spring and summer with a liquid fertiliser.
I like lots of bright indirect light and can also cope well in light shade.
About Spider Plant
History
The Spider Plant is native to tropical and Southern Africa and has become naturalised in other tropical areas around the world. Spider plants comprise around 200 different species and fall within the asparagus family.
Cultivation
Spider plants ribbon-like leaves can reach up to 45cm long, which makes them great for trailing or hanging on a shelf or mantlepiece. The Spider Plant's roots are also noticeably thick and swollen which allows them to retain lots of water. This means that they don't get too unhappy if you forget to water them.
Care
Spider plants are relatively easy to care for and will tolerate a range of light conditions including light shade although they will thrive in bright indirect light. The striped leaves become more prominent in brighter light. Spider plants should be allowed to dry out in between waterings, and trim off any weak growth.
Did you know?
Spider plants grow baby spider plants or "spiderettes" which can be rooted in to soil to grow another plant.
Toxicity
This plant is non-toxic so although not advised should pose no harm if accidentally chewed or eaten by your furry friends.
Also Know As
Spider ivy; Ribbon plant; Curly spider plant; Variegated spider plant; Airplane plant
5.00


Based on 2 reviews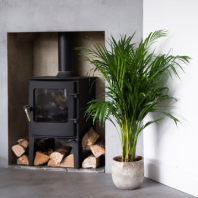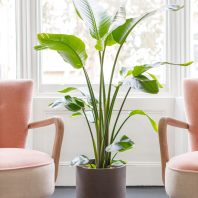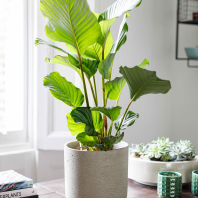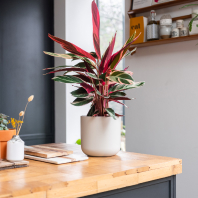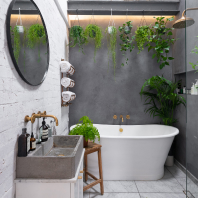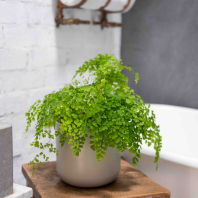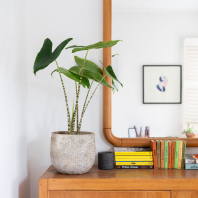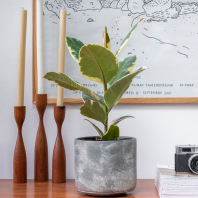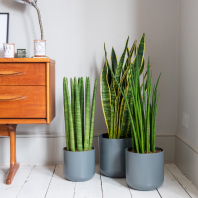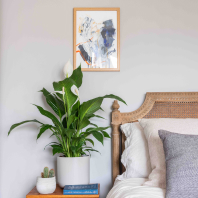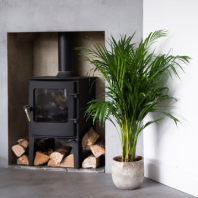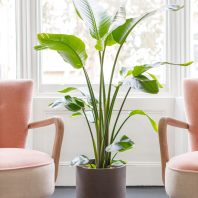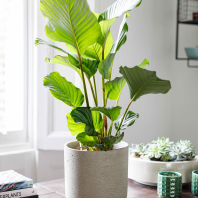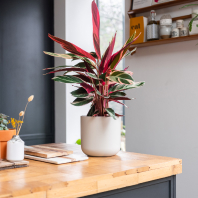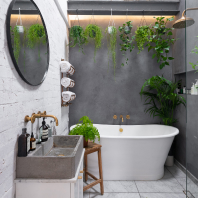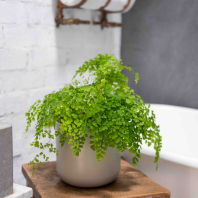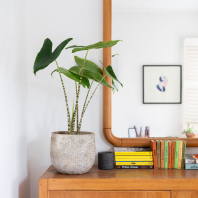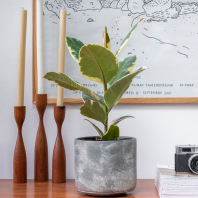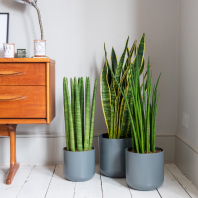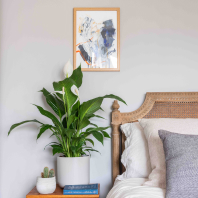 Verified Customer
Denise L
Spider Plant
Love it, looks like a very healthy plant! Verified Customer
Emma S
Spider Plant
Beautiful healthy plant
We
Recommend