Euphorbia trigona 'Rubra'
African Milk Tree
£20
Unkillable
Sun-lover
FREE scheduled deliveries on orders over £50
This African Milk Tree is an easy-care succulent native to west Africa, decorated with beautiful red leaves which contrast along its rigid green spine.
Height is measured from the bottom of the plastic nursery pot (please allow a +/-10% variance). Diameter is the nursery pot diameter, so to get a pot that fits, the pot diameter should be bigger.
Choose your delivery day during checkout, and we'll give you a 2-hour delivery window on the morning of your delivery. We offer 14 day returns for living products, 30 day returns for most other items and 3 day returns for Christmas Trees.
Price match promise on plants
London's #1 online garden centre
Hand-delivered on a day that suits
To see me at my best
I love bright direct sunshine. Water me liberally and regularly in the hot summers, and less often in the winter.

Place me in a sunny spot in a south-facing room.
Water me liberally in summer allowing my soil to dry out between waterings.
I can get top-heavy due to my shallow root system so I may need occasional pruning.
About African Milk Tree
History
In its native Tropical Africa, the African Milk Tree is often grown as a hedge. The plant has since become naturalised in India and Cuba, where it grows along roadsides and in semi-arid areas.
Cultivation
The African Milk Tree is grown as a hedge and a ritual plant in Tropical Africa. In India the sap is regularly used to mix with termite mounds as a mixture for sharpening blades and the latex is also used to poison fish. Grown as an ornamental pot plant around the world, the Euphorbia trigona is one of the most common Euphorbia varieties.
Care
The African Milk Tree plant thrives in warm weather with direct sunshine. They will appreciate regular watering at the height of summer. Due to their height and shallow roots they can be susceptible to falling over, which can be remedied by staking or pruning.
Did you know?
These cacti-form Euphorbia are actually succulents. One of the main ways to tell is that these Euphorbia contain a white milky (and toxic) latex, which is not found in cacti.
Toxicity
If ingested this plant can be toxic or poisonous so keep away from dogs, cats or other pets and small children.
Also Known As
Cathedral Cactus; Friendship Cactus; Good Luck Plant; Good Luck Cactus
5.00


Based on 1 reviews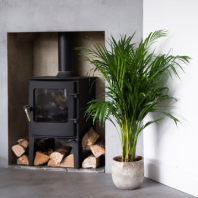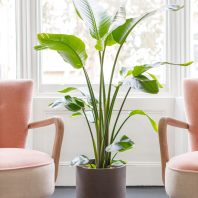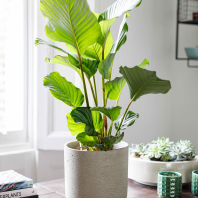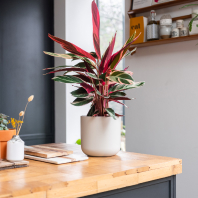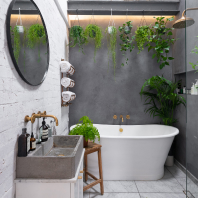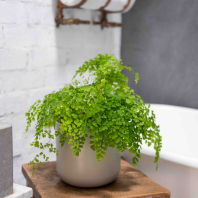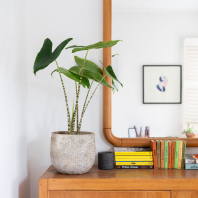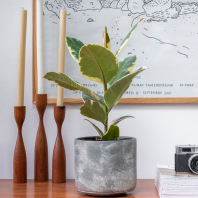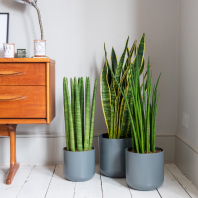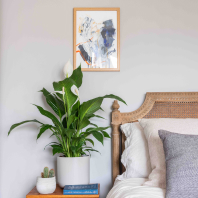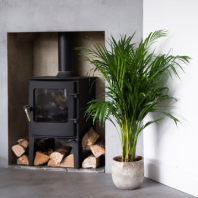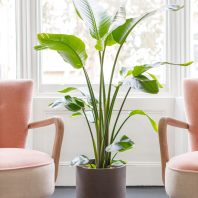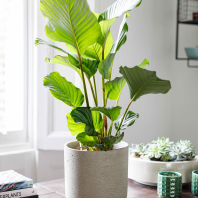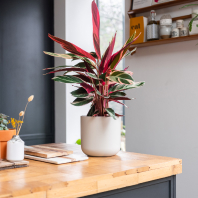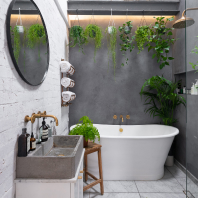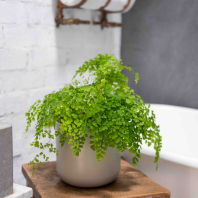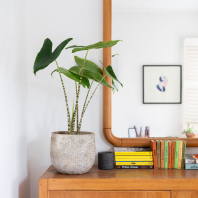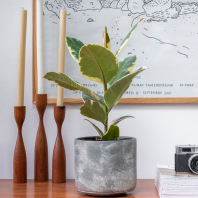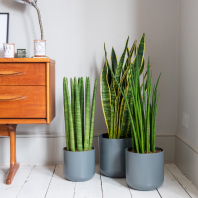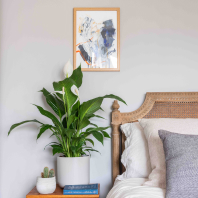 Verified Customer
Vivienne D
African Milk Tree
Very healthy plant and a good size for the price.