Anthurium andraeanum
Flamingo Flower Pink
£20
Easy-care
Indirect sun
Top gift
FREE scheduled deliveries on orders over £50
The Flamingo Flower is a beautiful flowering indoor plant. With pink palette-like leaves that enclose yellow spikes and contrasting dark green foliage, it will make a colourful tropical splash in your home. With long lasting blooms, the Flamingo flower makes an attractive and eco alternative to replace cut flowers in your home or give as a gift. Also comes with white flowers.
Height is measured from the bottom of the plastic nursery pot (please allow a +/-10% variance). Diameter is the nursery pot diameter, so to get a pot that fits, the pot diameter should be bigger.
Choose your delivery day during checkout, and we'll give you a 2-hour delivery window on the morning of your delivery. We offer 14 day returns for living products, 30 day returns for most other items and 3 day returns for Christmas Trees.
Price match promise on plants
London's #1 online garden centre
Hand-delivered on a day that suits
To see me at my best
Keep me in a bright, warm spot of direct sunlight and mist me regularly.
Wipe my leaves with a damp cloth to remove dust.
Keep my soil moist but not soggy. Water me regularly in spring and summer, and less in cooler months.
I love high humidity so mist me regularly.
About Flamingo Flower Pink
History
The Pink Flamingo Flower is a variety of Anthurium andraeanum, differentiated by the colour of its modified spathes. Its scientific name Anthurium means "Tail Flower" in Greek and refers to the tail-shaped flower that protrudes from its colourful spathe. They have been introduced to many subtropical regions as an outdoor plant and is a popular houseplant across the world.
Cultivation
The Flamingo flower is native to Columbia and Ecuador, where it thrives in tropical humidity and warmth. Anthuriums are epiphytic, meaning ithey grows on other trees.
Care
Flamingo flowers like bright, indirect sunshine and do not like direct sun rays, except in the winter months. Their soil should be kept moist, with only the top few centimetres of soil drying out between watering. The Flamingo flower enjoys humidity and should be misting regularly, particularly in the winter months. In the spring and summer, Flamingo Flowers like to be fed with a liquid fertiliser every two weeks or so. Spent blooms should be pruned to encourage new flowering.
Did you know?
Despite the appearance, the "flower" part of the Flamingo Flower is actually a modified leaf rather than a true flower. Its flowers are really small and are found on the spike protruding from the coloured leaf.
Toxicity
If ingested this plant can be toxic or poisonous so keep away from dogs, cats or other pets and small children.
Also Known As
Tail flower; Laceleaf; Painter's-palette
5.00


Based on 4 reviews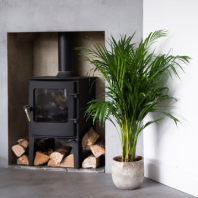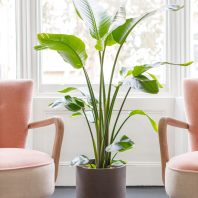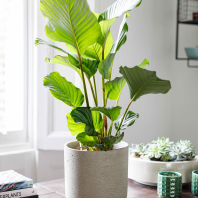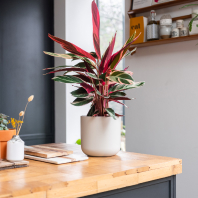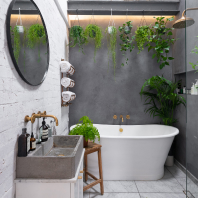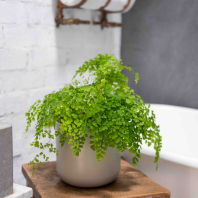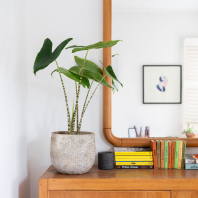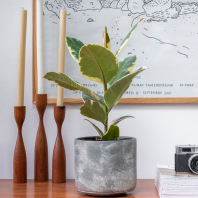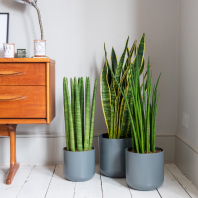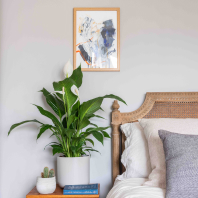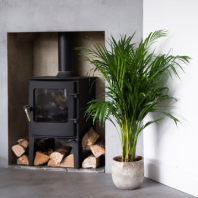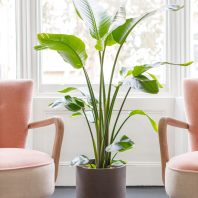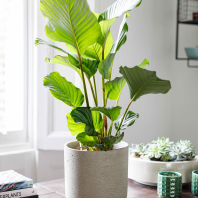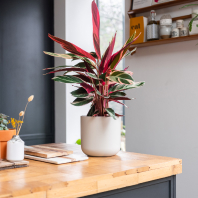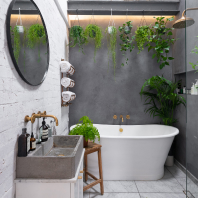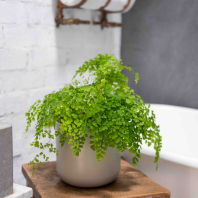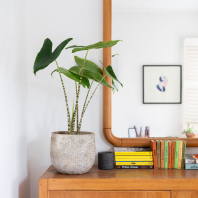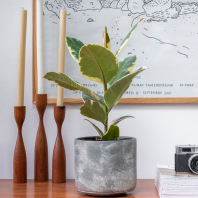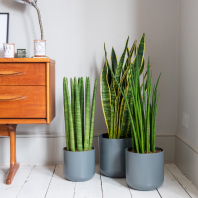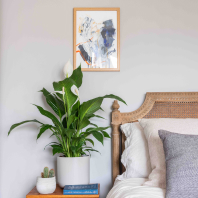 Verified Customer
Cecilia M
Flamingo Flower Pink
This is a SUPER pretty plant. It arrived in bloom, really shiny, healthy, and much more full than I anticipated. It looks so happy it makes ME happy. Verified Customer
Bethany B
Flamingo Flower Pink
Very healthy, lots of flowers and new shoots too. Such a nice bright pink! Verified Customer
Rachel H
Flamingo Flower Pink
Gorgeous! and bigger than I expected. I love it! Verified Customer
Ashley F
Flamingo Flower Pink
Absolutely stunning and lively plant. The waxy texture is gorgeous and so are the vibrant colours!