Peperomia polybotrya "Raindrop"
Raindrop Peperomia
£12
Unkillable
Indirect sun
Pet safe
Top gift
FREE scheduled deliveries on orders over £50
The Raindrop Peperomia is a small cute plant with glossy, green, succulent leaves balancing on bouncy green stems. The Raindrop Peperomia has the ability to cope with a wide range of growing conditions and can store water in their leaves making them a great low maintenance and easy-care plant. Reaching only about 30 centimetres in height, they make a great option for shelves, desks or coffee tables in your home.
Height is measured from the bottom of the plastic nursery pot (please allow a +/-10% variance). Diameter is the nursery pot diameter, so to get a pot that fits, the pot diameter should be bigger.
Choose your delivery day during checkout, and we'll give you a 2-hour delivery window on the morning of your delivery. We offer 14 day returns for living products, 30 day returns for most other items and 3 day returns for Christmas Trees.
Price match promise on plants
London's #1 online garden centre
Hand-delivered on a day that suits
To see me at my best
Place me in a spot with bright indirect light, and allowing my soil to dry out between waterings.
I like warm temperatures and a little extra humidity.
Feed me once a month in spring and summer.
Wipe my leaves with a clean, damp cloth to free my pores from dust.
About Raindrop Peperomia
History
There are thoughts to be around 500 ornamental varieties of Peperomia. They have become popular houseplants as they thrive on 'loving neglect'.
Cultivation
There are over 1,500 species of peperomia, with most found in Central and South America, often growing as epiphytes on rotten wood in forests.
Care
Raindrop Peperomia like warmth, light shade or bright indirect light. Peperomia should only be watered when their soil has fully dried out as the fleshy succulent leaves store water.
Did you know?
The name Peperomia is derived from the Greek for pepper and resembling - as the plant is related to pepper!
Toxicity
This plant is non-toxic so although not advised should pose no harm if accidentally chewed or eaten by your furry friends.
Also Known As
Coin-Leaf Peperomia; Peperomia Polybotrya
5.00


Based on 2 reviews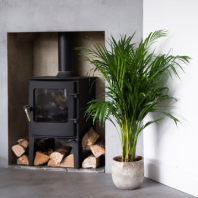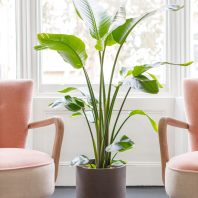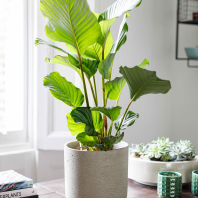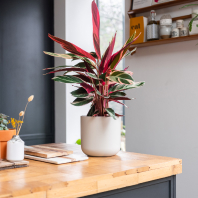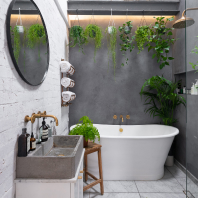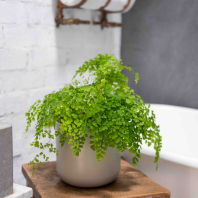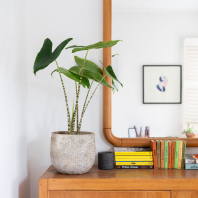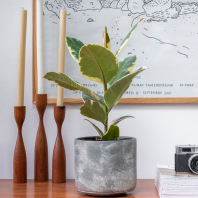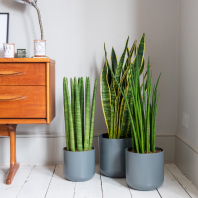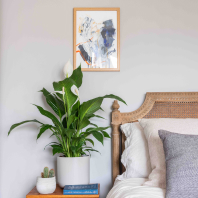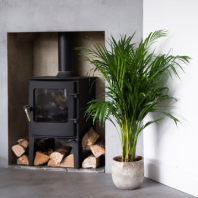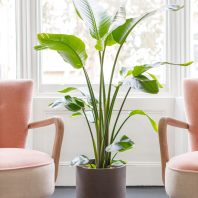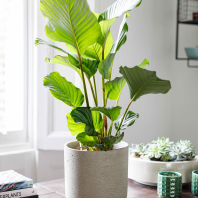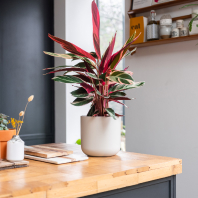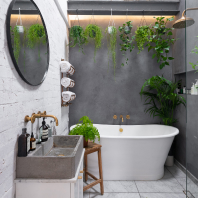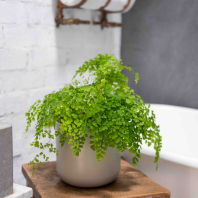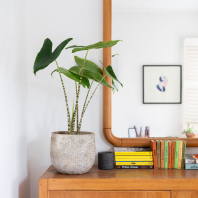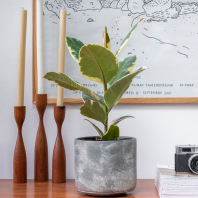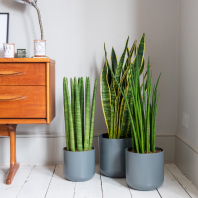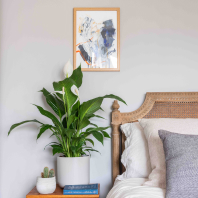 Verified Customer
Anonymous Verified Customer
Anonymous
Raindrop Peperomia
She's gorgeous. Stunning big green leaves. I was undecided between the usual Chinese money plant or this one and I'm glad I picked her. Beautiful. A bit delicate so a few of the leaves had snapped during transit, but I was pre-warned.