Phalaenopsis
Moth Orchid White
£16
Easy-care
Indirect sun
Pet safe
Top gift
FREE scheduled deliveries on orders over £50
The white Moth Orchid is a stunning flowering orchid with bright white, long-lasting blooms that sit on top of its long elegant stem. Moth orchids are relatively easy to look after, they crave high humidity and bright indirect light, so an east or west facing bathroom or kitchen is perfect. Orchids make fantastic gifts or a planet-friendly alternative to cut flowers as the blooms can last for up to a year. Moth orchids are also pet friendly! We've also also got a purple version here and pink version here.
Height is measured from the bottom of the plastic nursery pot (please allow a +/-10% variance). Diameter is the nursery pot diameter, so to get a pot that fits, the pot diameter should be bigger.
For London deliveries, choose your delivery day during checkout, and we'll give you a 2-hour delivery window on the morning of your delivery. For UK deliveries, we aim to dispatch within 1-2 days Mon-Fri using a next-day service.
Price match promise on plants
#1 rated online garden retailer
Hand-delivered on a day that suits
To see me at my best
Put me in a spot with bright indirect light and give me extra humidity.
Water me regularly in spring and summer and less frequently in winter.
Fertilise me once a week in spring and summer.
Wipe my leaves with a clean damp cloth to remove dust.
About Moth Orchid White
History
The Moth Orchid is just one species of the 73,000 flowering plants making up the Orchid family. The Moth Orchids botanical name 'Phalaenopsis', means "king of the moth". Native to India, Taiwan, China, Southeast Asia, New Guinea and Australia the Moth Orchid has been a popular ornamental house plant since the Victorian era.
Cultivation
In the wild, Moth Orchids thrive in warm, humid tropical conditions and are epiphytic, meaning they grow on other trees. Orchids have become very popular as indoor plants due to their ease of propagation and ability to stay flowering even under artificial light with long lasting blooms.
Care
To thrive, Moth Orchids need bright indirect sunshine and humid conditions. The flowers usually last for around three months (sometimes longer) and can flower all year round. Once the flowers fade, prune just above joint beneath the spent blooms, and hopefully a new flowering shoot will develop! If your orchid looks healthy but is not flowering for several weeks, then you can try to force flowering by lowering the temperature by 5°C for a month. Water regularly during the growing season, but less often during winter, aiming to avoid the roots from drying out. Feed specialist orchid fertiliser
Did you know?
Phalaenopsis (moth) orchids are thought to be over 100 million years old, they can live for over 100 years and they are the worlds most popular flowering plant with over 90 million produced in Europe every year.
Toxicity
This plant is non-toxic so although not advised should pose no harm if accidentally chewed or eaten by your furry friends.
5.00


Based on 1 reviews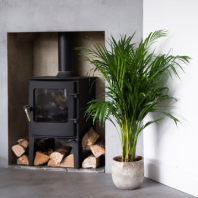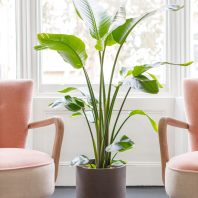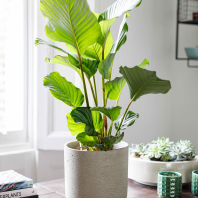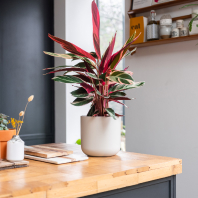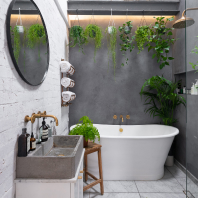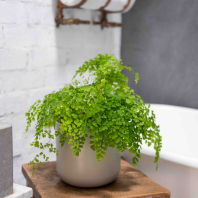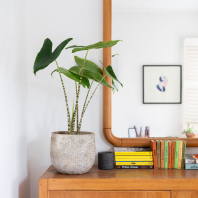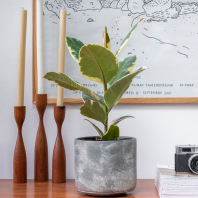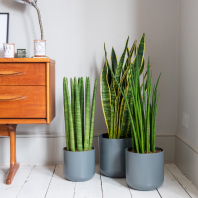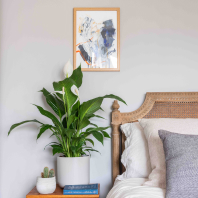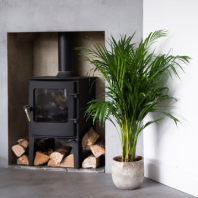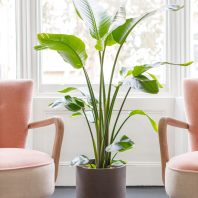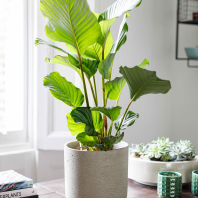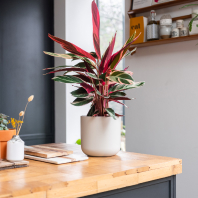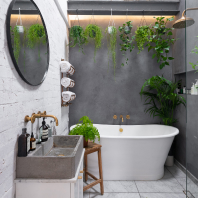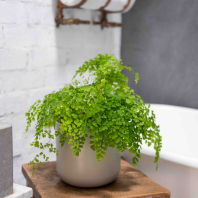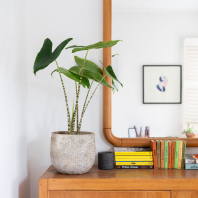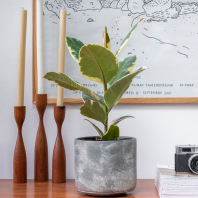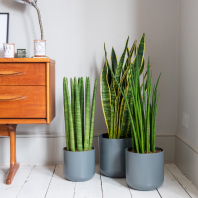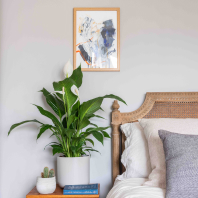 Verified Customer
Anonymous
Moth Orchid White
a stunning plant, tall and healthy, in bloom and full of buds