Clusia rosea 'Princess'
Clusia Princess
£8
Easy-care
Indirect sun
FREE scheduled deliveries on orders over £50
Clusia rosea or Autograph tree is an eye-catching plant with attractive thick, waxy green leaves. Easy to look after, they make a great companion on a bedside table or countertop.
Height is measured from the bottom of the plastic nursery pot (please allow a +/-10% variance). Diameter is the nursery pot diameter, so to get a pot that fits, the pot diameter should be bigger.
Choose your delivery day during checkout, and we'll give you a 2-hour delivery window on the morning of your delivery. We offer 14 day returns for living products, 30 day returns for most other items and 3 day returns for Christmas Trees.
Price match promise on plants
London's #1 online garden centre
Hand-delivered on a day that suits
To see me at my best
Put me in a bright and warm spot, ideally with extra humidity.
Increase humidity with regular misting or keep me in a bathroom or kitchen.
I thrive in direct sunshine but can also cope with less light.
Keep my soil moist but not soggy.
About Clusia Princess
History
The Clusia rosea, or the Autograph Tree, is native to tropical Central America, Mexico, Florida and parts of the Caribbean. Introduced into Hawaii, it is now one of the most invasive plants on the island and is a popular houseplant due to its easy-going nature.
Cultivation
The autograph plant is a hemiepiphyte, which means it can either grow on top of another plant with aerial roots or grow from seeds in the ground. It is also known as a strangler plant because when it grows on other plants, it sends down aerial roots, which suffocate the plant below and ultimately kills it.
Care
Clusia rosea are easy plants to keep happy, just put them in a warm and sunny position with high humidity and keep the soil moist but not damp.
Did you know?
Clusia rosea has the name autograph plant because names can be etched into their thick waxy leaves.
Toxicity
If ingested this plant can be toxic or poisonous so keep away from dogs, cats or other pets and small children.
Also Known As
Autograph Tree; Pitch Apple; Copey; Balsam Apple
5.00


Based on 1 reviews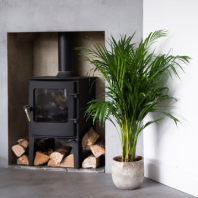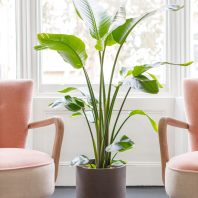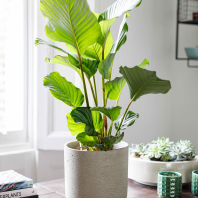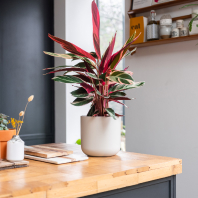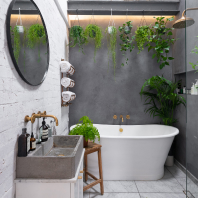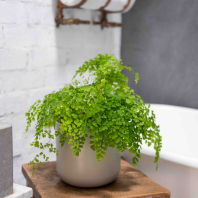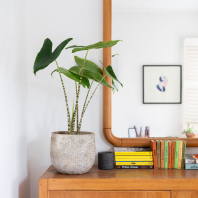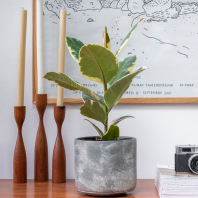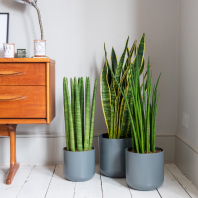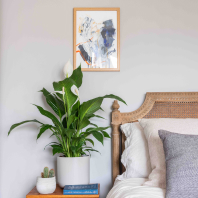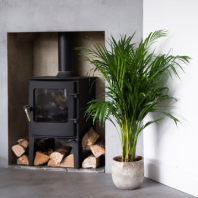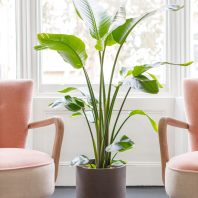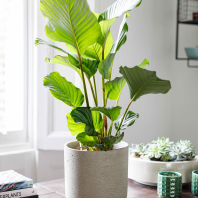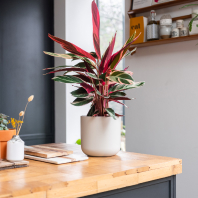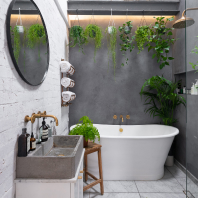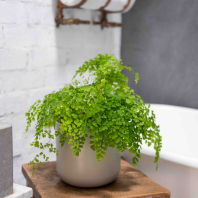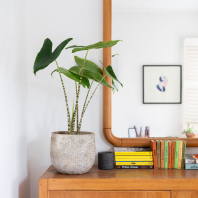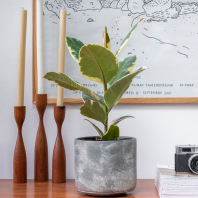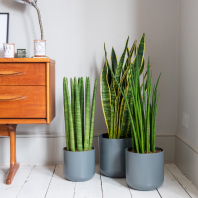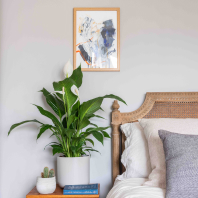 Verified Customer
Anonymous